Shoulder cap, start of sleeve.
Goopy looking biohazard symbol, not complete yet: inside of the symbol will be red and oranges:
Alex Grey image; excuse the fries in the back, haha, I was at a restaurant after getting it done:
Freshly done: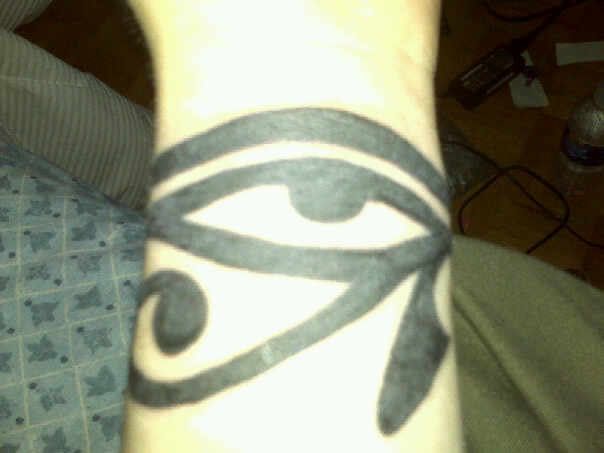 Start of backpiece. Also freshly done, redness is no longer there, this photo was taken 4 1/2 years ago:
Throat chakra. This one needs touchups, he had a really tough time tattooing my neck, my skin wasn't taking the ink very good.