I kept promising ANNloses I'd post this, so here we are:D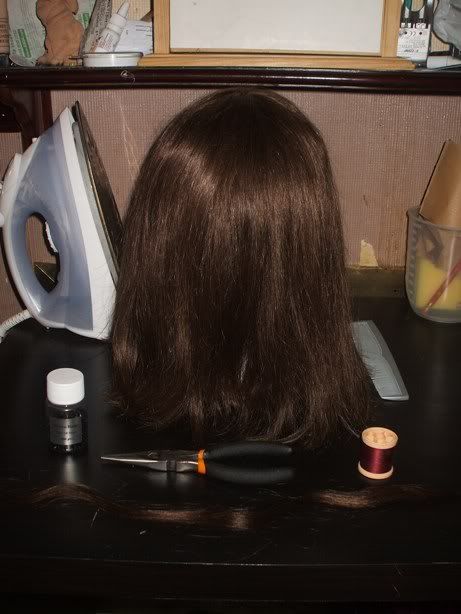 Equipment:
Hair to install on, XD
Microlinks,
I-tipped hair,
A reel of cotton thread,
pliers,
comb to section.
Step 1: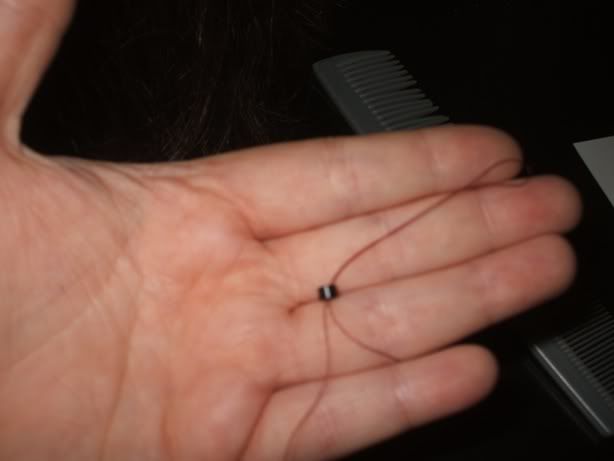 Take the cotton, and make a loop. Thread onto the loop a microlink.
Step 2:
Section your strand of hair you're installing to,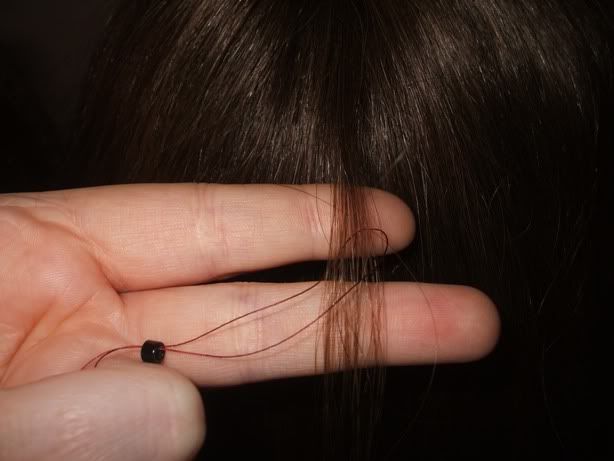 And put the strand of hair through the loop of cotton.
Step 3: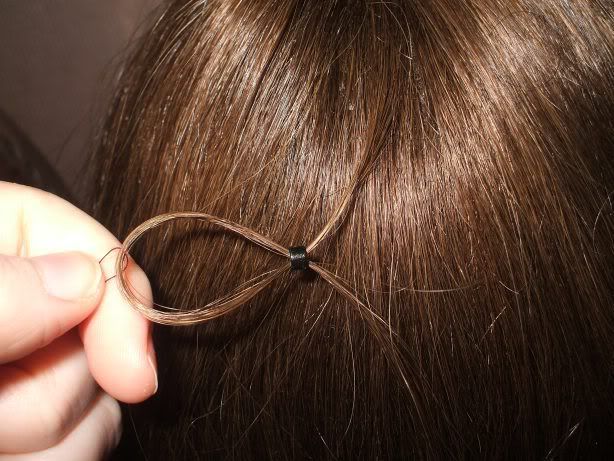 Hold onto the microlink and pull the cotton loop back through the microlink. It will pull the hair through too.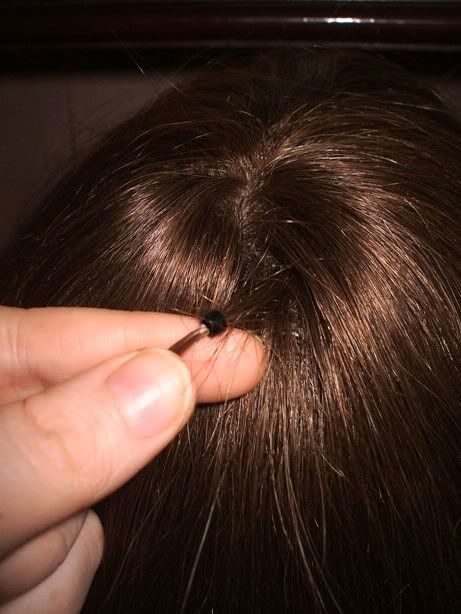 Push the microlink up to the top of the strand.
Step 4: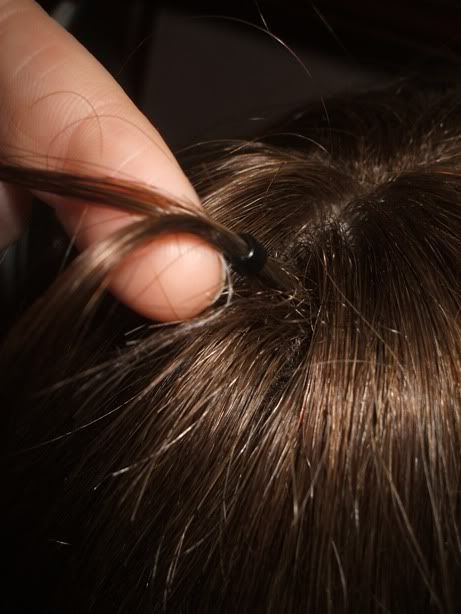 Thread the I-tipped hair strand into the microlink under the strand of hair,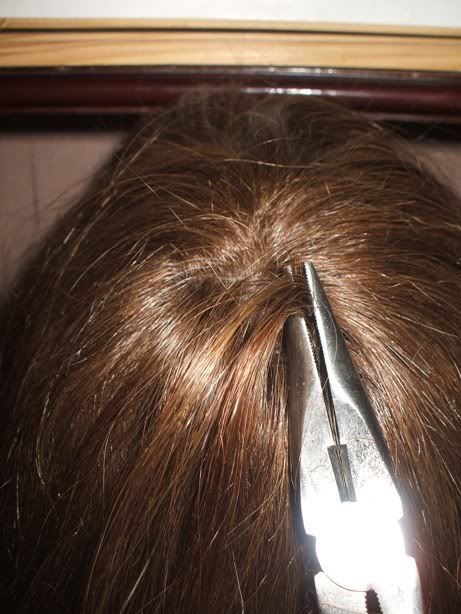 Close the microlink with a pair of pliers.
Step 5: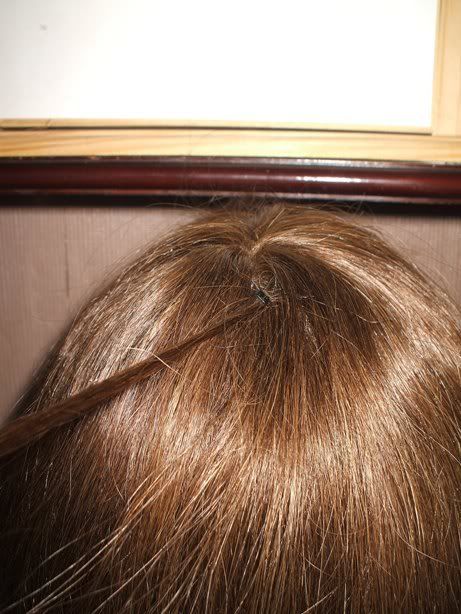 Enjoy your new purty hair
:D:D
There you go, simple microlinks using regular household items to install!