So I had another idea (two tuts in one week... I'm on fire! lol)
You can dye human hair with directions or stargazer or whatever, but it will fade and run just like it would in your natural hair. I wanted permanent bright colour.
You can dye roving with fabric dye, roving is wool, and wool is a natural fibre/hair. So it should dye human hair too i thought.
I gave it a try and it worked!
What you will need -
[Fabric Dye - It MUST be a cold/warm water hand dye, something like what I used, Dylon's cold handwash dyes. A hot dye will more than likely ruin the hair and obviously anything that goes in the washing machine is a big no-no.
Bowl
Tint brush/paint brush
Shampoo and conditioner
Towel
Comb
Good Quality Hair,(weft or tipped, loose will probably tangle up beyond all repair) It is important the hair is good quality, if it is covered in a silcone based coating the dye will not take, and will just fade away
Small elastic bands
[/list]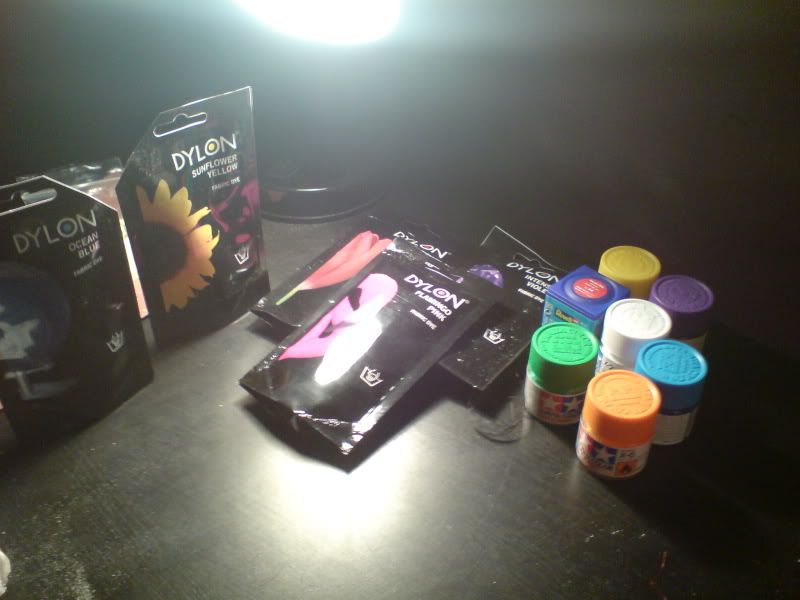 First mix your dye.
The fantastic news about most fabric dyes is that they are mixable, so you can make as many shades as you want, the green shown later is mix between blue and yellow (obviously)
You don't need a lot, the packet will only give you instructions for using the whole packet, ignore this, just put the water in first and sprinkle the dye in until the water looks bright enough for what you want.
Then place the hair in, try to keep it as tidy as possible, because when you stir the hair in the dye it WILL get tangled. *Edit* Tie a small elastic band around the glue part of the stick tips or somewhere you won't notice it not dyed, this will stop any major tangling issues, also don't try to dye too much at once, you will only get blotchy colour.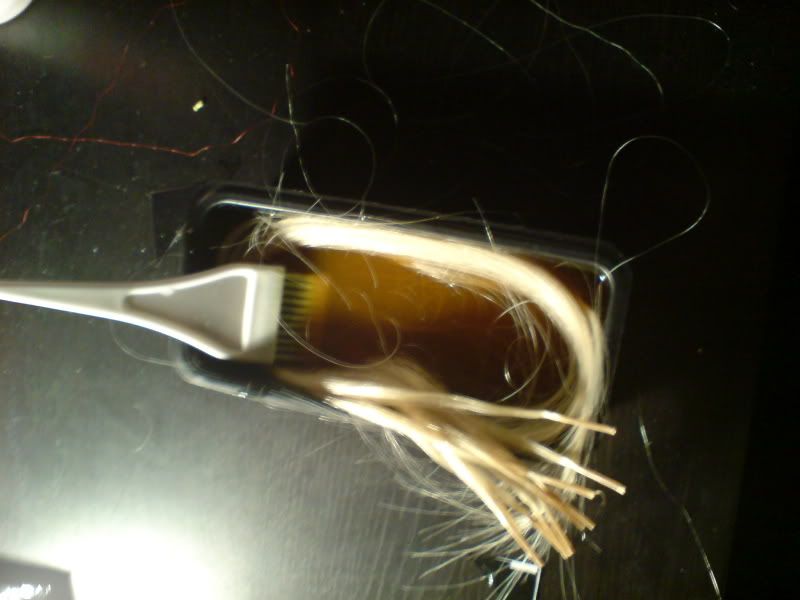 Make sure the hair is completely submerged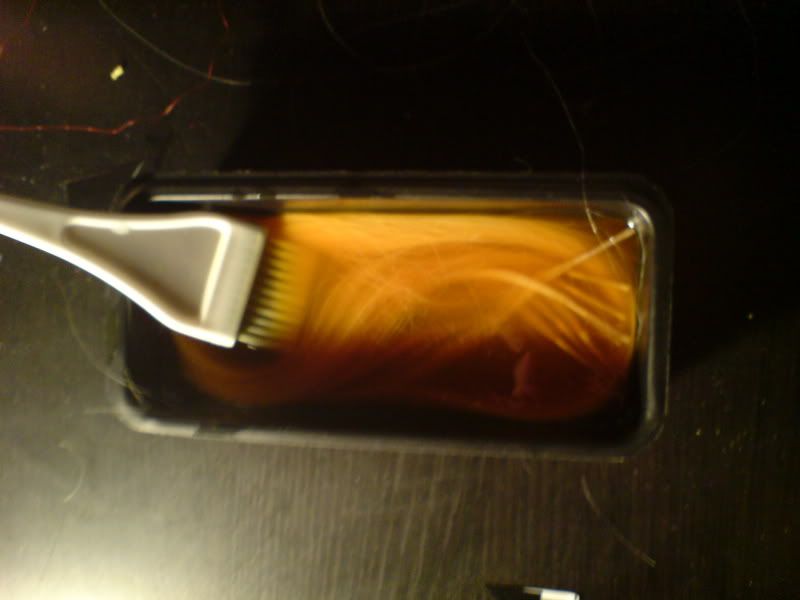 Give it a good stir, don't be too shy about getting the brush to separate the hair in the dye, You have to make sure it's saturated or you will get patches and faded streaks at random.
Follow the directions on the packet, don't go over the time, you don't want to dry out the hair.
Rinse the hair in warm water, shampoo and condition, if the hair is tangled, hold it firmly and brush whilst still wet, starting from the bottom.
Leave to dry.
End result -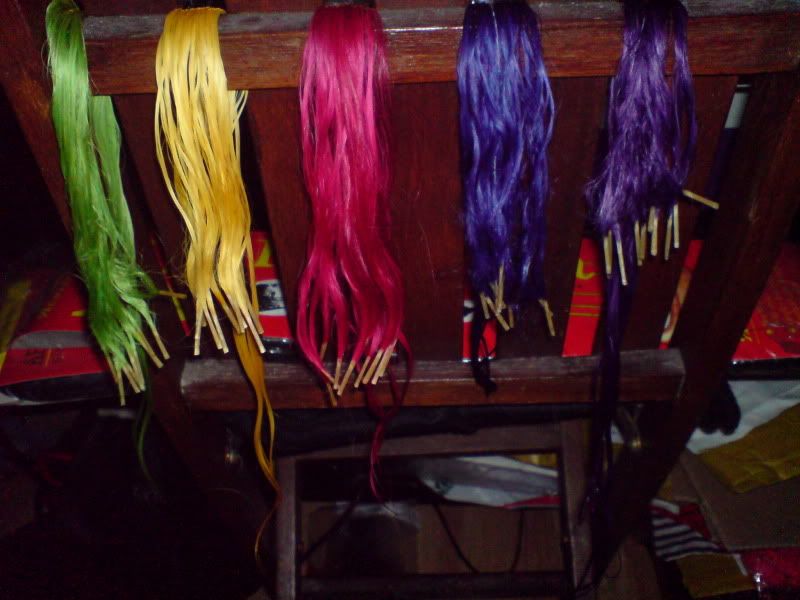 The only con I found was thet if you are a little too vigorous with the straighteners, it can start to fade at the ends, but otherwise, great healthy, permanent hair colour.
Installed -
I hope you enjoy