This is how you make permanent dreads with the extenders we made in my last tutorial.
Start by cutting off the weave, and comb the top of the dread a bit
Section your victims hair.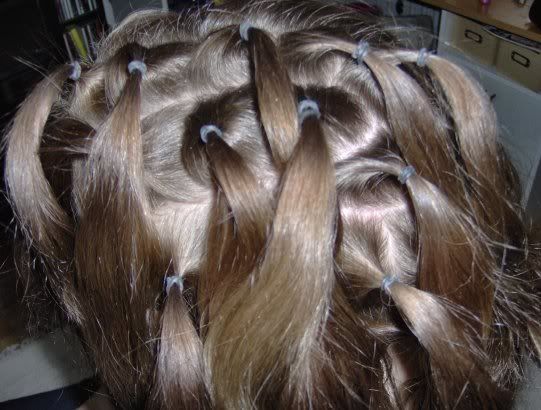 start by the neck, grab a section and backcomb it hard
attach the extension to the backcombed part with something, a rubberband or a hairpin. split the real hair in 4.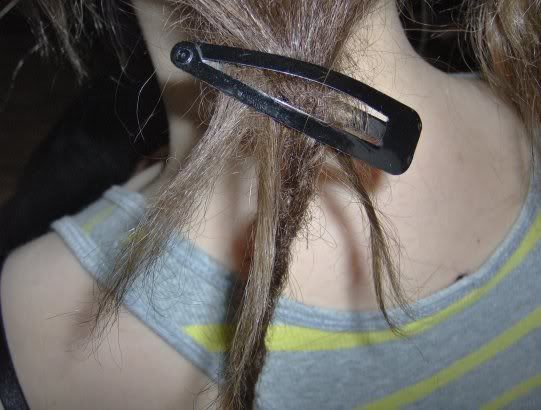 Take one of the 4 parts and start crotchet it down the dread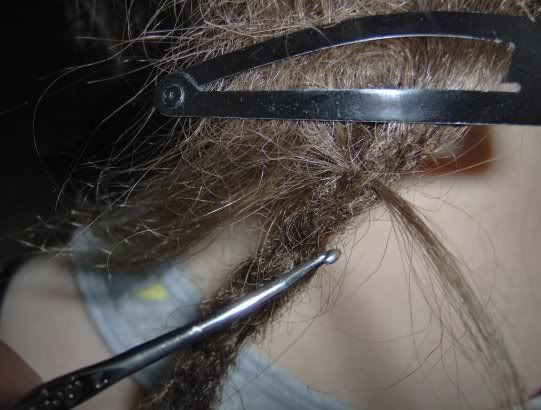 repeat the procedure with the other 3 parts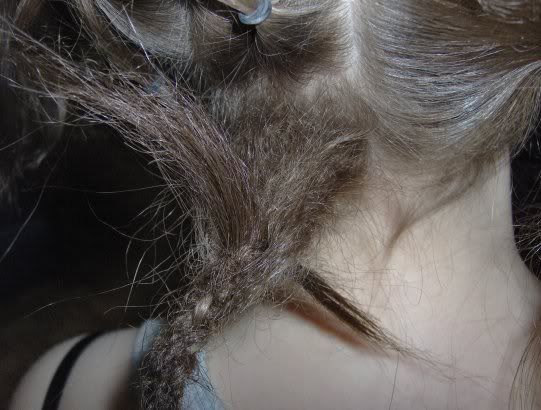 Split the top of the loose dread in 4 parts aswell, and repeat but up against the scalp
now, it should look something like this.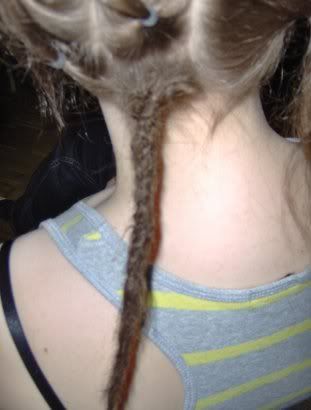 to make the dread closer to the scalp, loop it: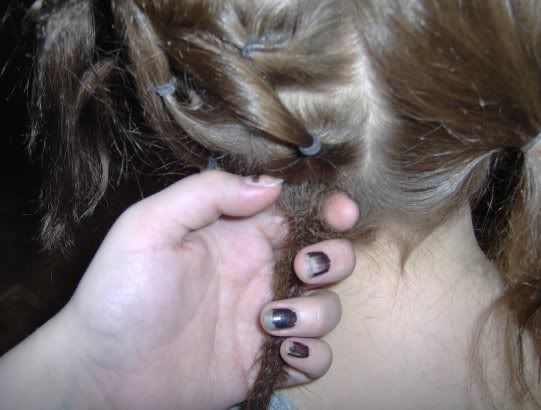 i tried to explain the looping part by adding red lines.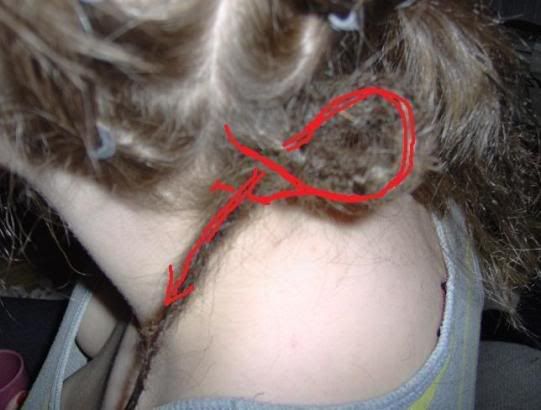 here´s a couple of dreads done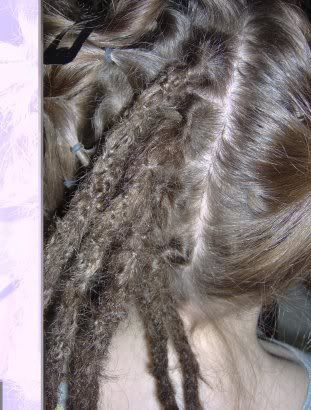 and tadahhh, i full head of dreads!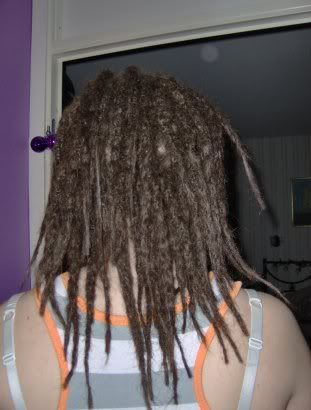 To make dreads this way is extremely time-consuming. these 40 took me about 12 hours.
I send my thanks to my friend Caroline for letting med photograph her hair.
feel free to ask questions!
happy dreadding, Catcall