Hi!
Well, I got my KK and started backcombing. It is SO much harder and time consuming that I thought it would be. So far I have only backcombed 12 in about 5 hours (or more). WHY?! I'm sure you get faster and more efficient as you gain experience, but have any of you ever taken THIS long just to backcomb, even in the very beginning of your dread making days?
Anyway, I just wanted to know if they look normal before I proceed. They all pass the erection test *snicker*. I've tried to make them as bump-less and uniform as possible, but have sometimes failed. Oh well. Some of them will look wonky once sealed. I don't really mind, I guess...
Here are some photos (I hope this works; first time on photobucket or a photo sharing site):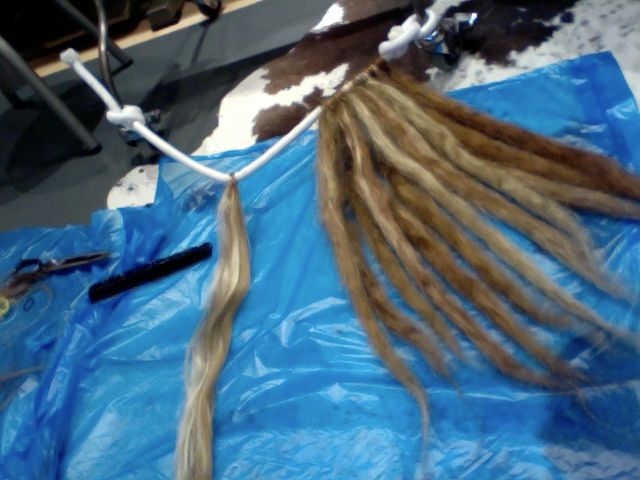 For example, if you look at the one that's on the top layer, second from the left, it doesn't really look backcombed enough on the higher end... I did everything I could. It simply won't fix!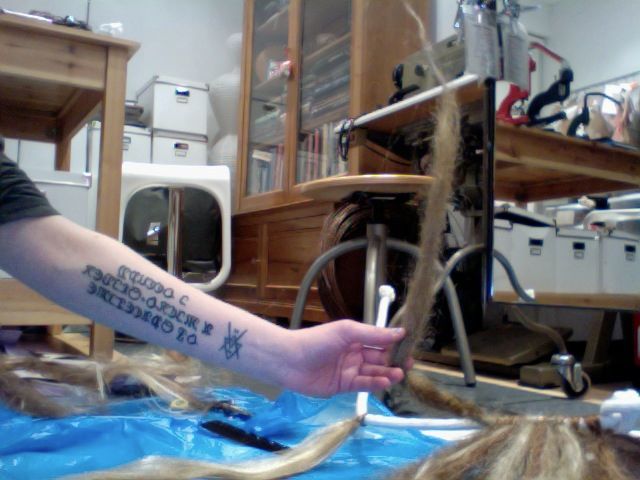 Sorry about the photo quality; internal webcam.
Thanks!