Ok so I am compiling a tutorial for this real simple nail design. Please excuse the crappy web cam pics! This works with color as well as just black print outs. I used letters in this tutorial. Old court papers actually. I got "Justice" on my thumbs my area cod "419" on my pinkies. And Savage VS. (Keep his name confidential) on my middle finger. *Its the small things in life!
*
What you need is:
*CLear Nail polish (top coat)
*Regular nail polish
*News paper or something you have printed out ~ books magazine, ect dont work.
*Rubbing alcohol
-First just paint you nails like you regulary would, anything but black and close colors work really well.
-Let dry completly
- Put rubbing alcohol into small container, I used a medium sized lid.
-Dip finger in for about 5-10 seconds.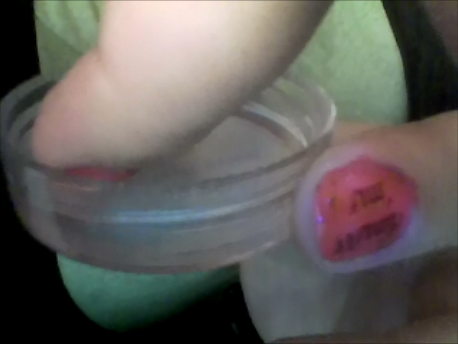 -Place a small peice of your paper on your finger
Now you will want to apply a good ammount of pressure all over, I roll my finger for 15-20 seconds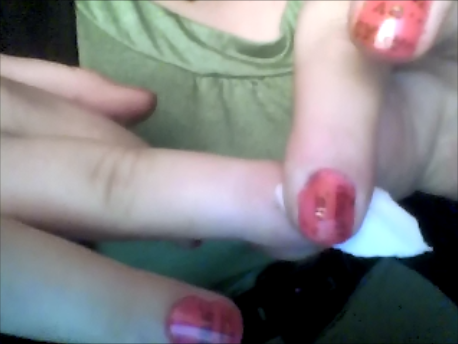 -Peel back the paper, you may have some left over paper on your nail. Use your finger and rub it off.
-Now just go over with the clear coat!
AND... VUALA! YOUR GOT AWSOME UNIQUE NAILS! This picture does no justification for the awesome look these give. Try it for yourself and you'll see what I mean. I loved having manson's face on my thumb in my other set! it made me happy that I could look at him all day and no one would notice How weird I really am.
Heres an example of printed images