Hey, thought this would be a good idea to post different outfits that we wear, to share our style and perhaps inspire each other with new fashion ideas.
Others can post here with their WIWT outfits, and feedback can be given!
08-22-08
This is what I wore today, I'm going shopping later on today for some hair accessory materials with my cousin. (Darn party plans fell through)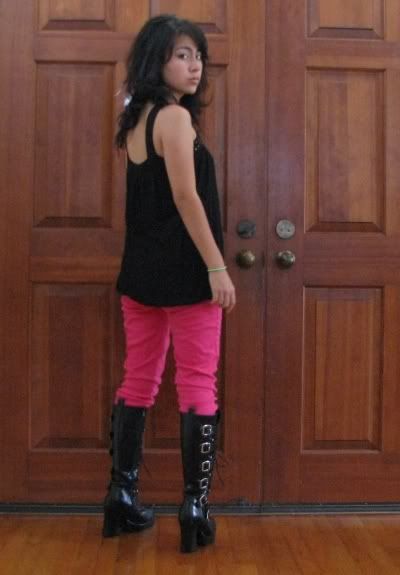 Details:
Top - Charlotte Russe
Jeans - MaxRave
Boots - Demonias!
And here's a closeup of how I did my makeup today, I was playing around with bronzer for the contouring of my face. Quite nice effect, I feel