So heres some of my 2012 collection.. I haven't really made much jewelry in the past 3 years (since i've had kids) and I also finally opened a new etsy account... which might not seem like a big deal, but its been a long time... and Please let me know if you like OR hate something.. Critique is always welcome... Also.. I've had an issue with my ideas being stolen, if you see anything oddly similar on the web please let me know! ^.^
**
Cruelty free bone collections
**
At any rate I hope you like what I've done so far.
True key Necklace
Raw Turqoise stones, Skeleton keys and some femur bones in a vile. Wish a bow clasp.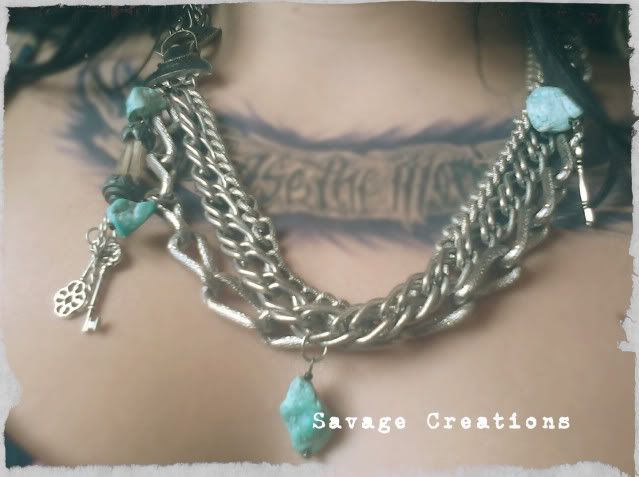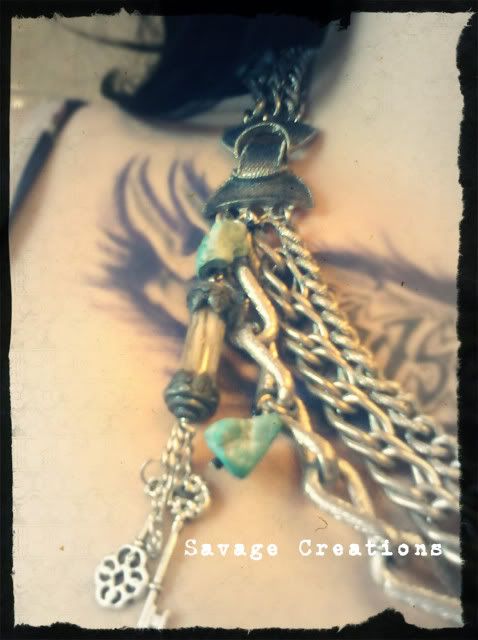 Sparrow Ring
Shaved Vertebra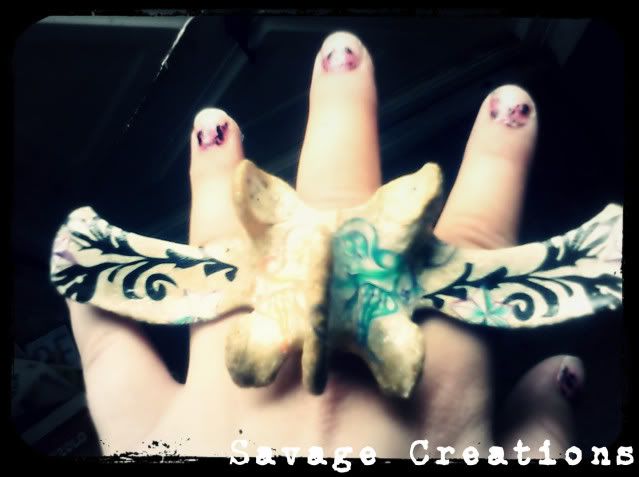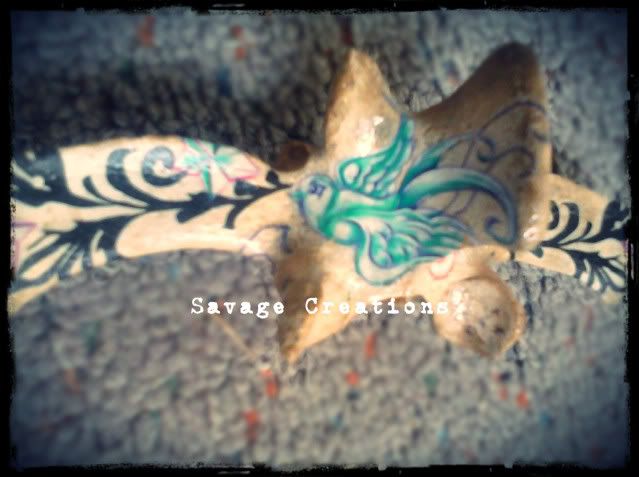 Wonder Necklace
Functioning Locket, Viled Sparkles mixture, Deep drop crystal weighted back (which i couldnt photograph for crap), Vintage Chains.. all but the black are anyway and a key/lock clasp.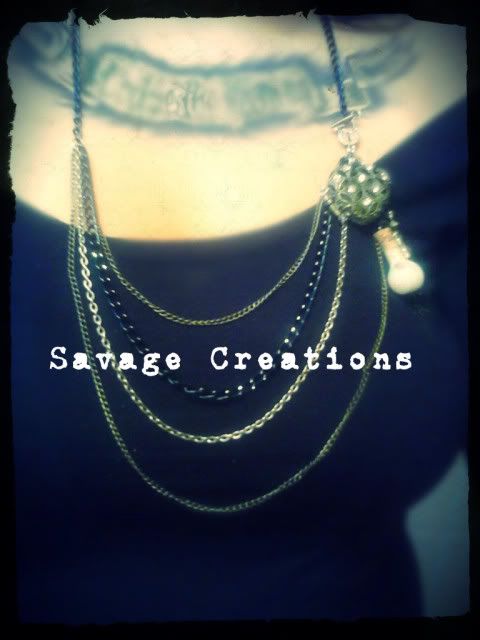 Vintage Death Necklace
Vintage Pearl Strands, Rodent skull in the flower and vertebra Beading.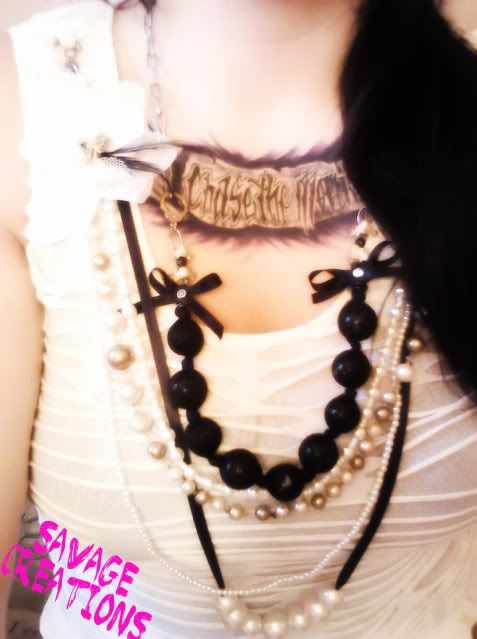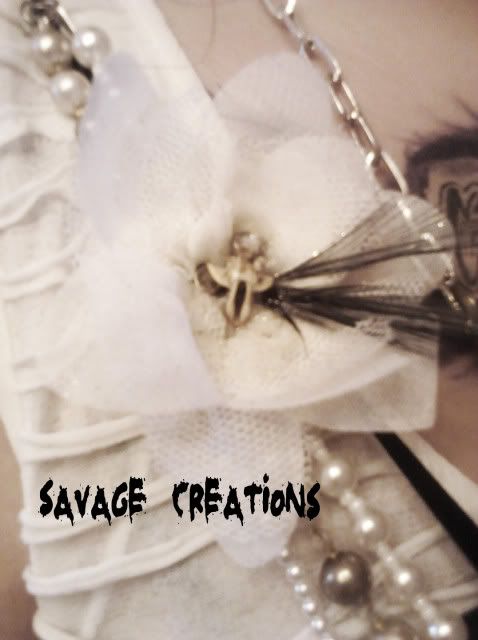 Bitten Necklace
Black chain, red immitation pearls and vertebra beading.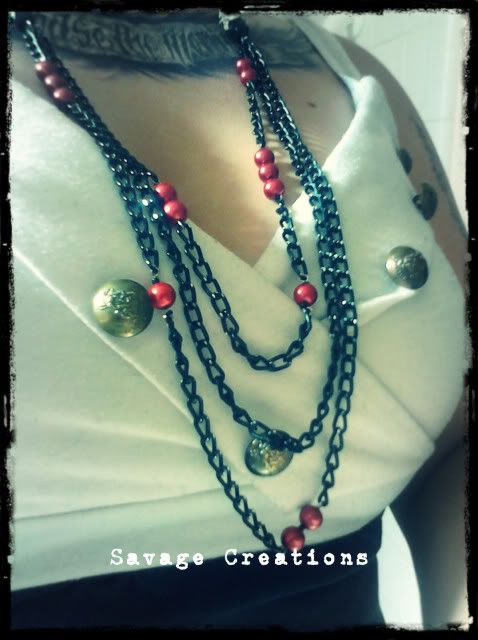 Pink Revolt Necklace
5 tiers of baby pink chains attached to rib bone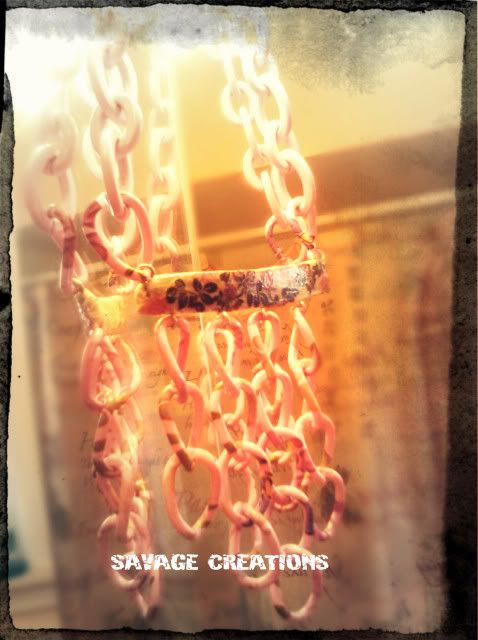 Miss.Taken Necklace
Rodent Femur with Vertebra and crystal beading weighted Latch to prevent turning & Twisting. Gothic cross with tri-layered tiny chains. Actual necklace is a disection and rebuild of a vintage strand.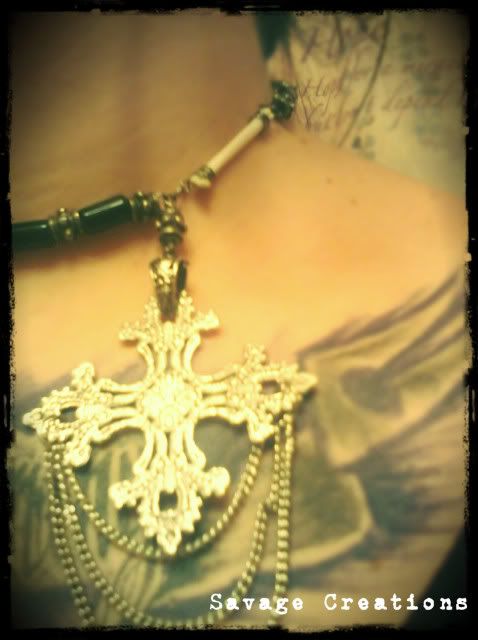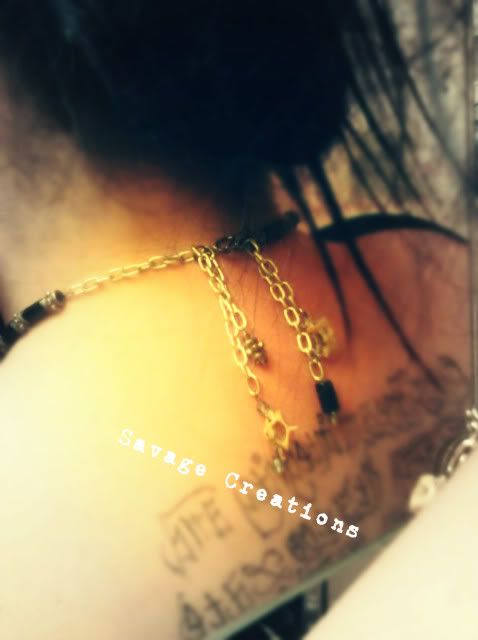 Knee Cap Braclet
Black Lace and Studded Knee Cap. Hand Placed pyramids & decor .Filed for comfort and reinforced with screwed in band.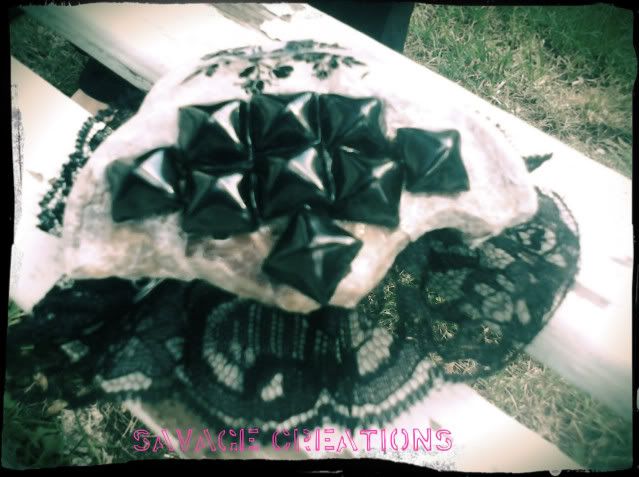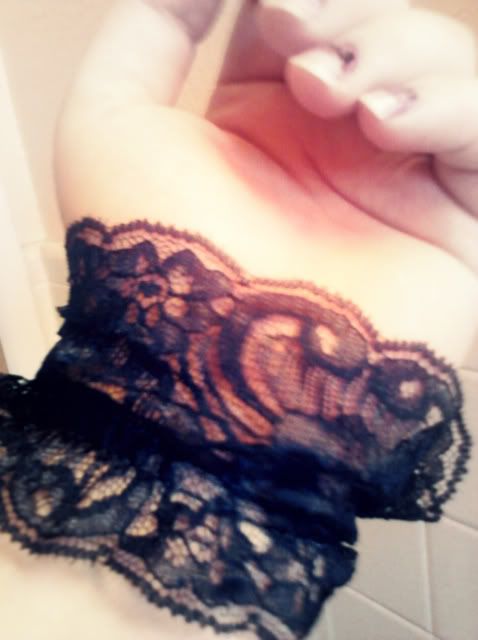 All that Glitters Necklace
Small rib with 3 femurs hanging from it surrounded by hand place strings of CZ square cuts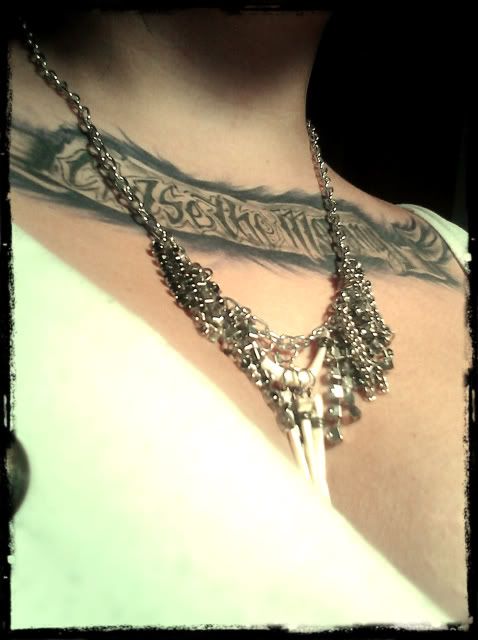 Stranded Necklace
All vintage chains ...5 layers attached to a single. Hook latch with vintage beading and vertebra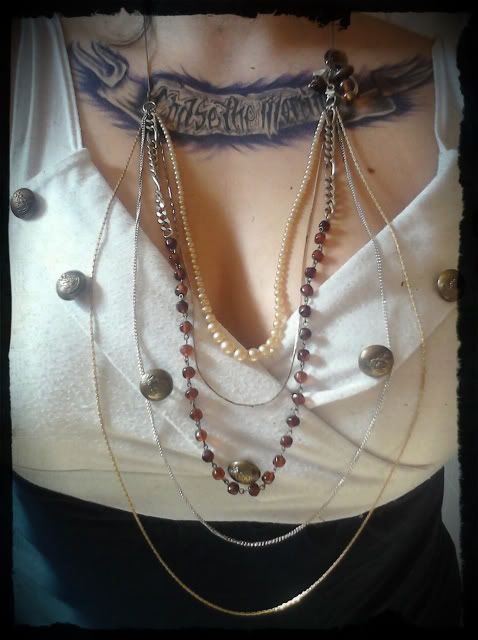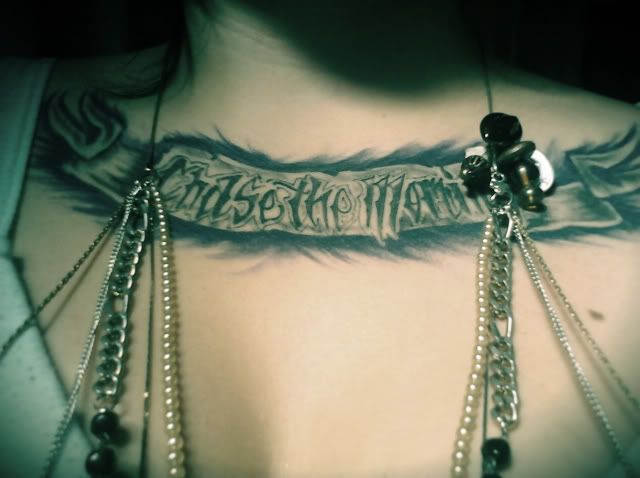 The Harvest Necklace
Multi Layered Black and Vintage Gold Necklace. Hand Decorated and Preserved Skull, Feather Base, Black Bead work.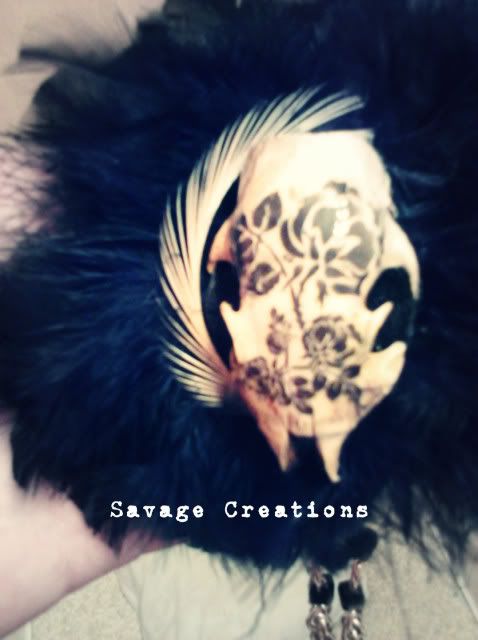 Hand of Death Necklace
Hand Molded FIMO clay, with metallic paint job. Black ribbon bow, lace covered plastic gems
Purple Royale
Chandelired Chain work, smokey glass beads & Purple Glass beads. fixed to a rib bone.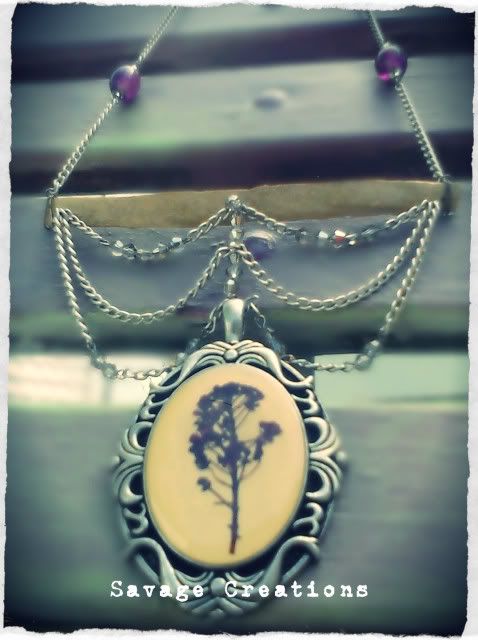 Pink Rock Set
Vertebra and Top Right Mandible with Austrian Crystal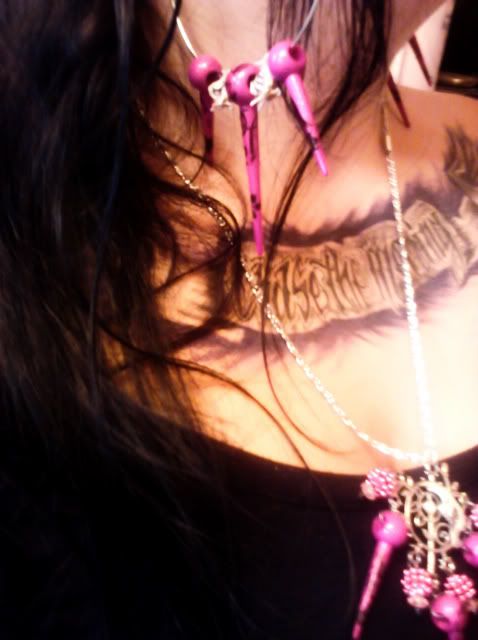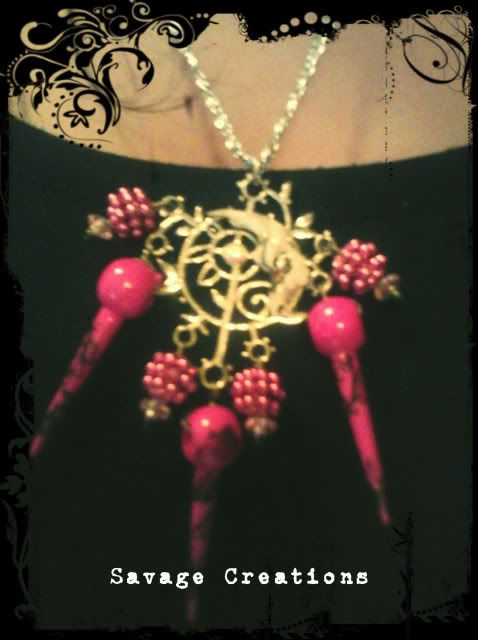 Lace Appeal
Hand Knotted Chain Detail, imitation Lace lay ...Glass Main Bead and 3 Sworvoski Crystals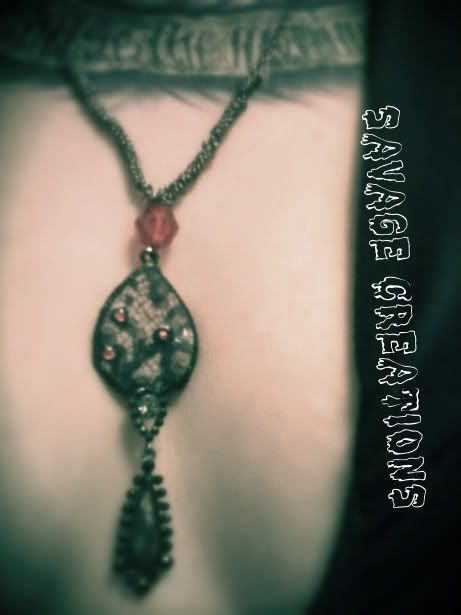 These aren't a part of the collection.. just somethings i did for a friend.. but it relates lol... and he wanted the vials empty in case you're wondering.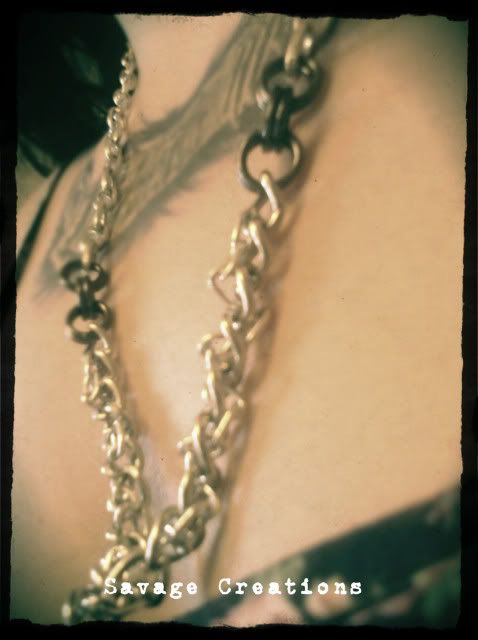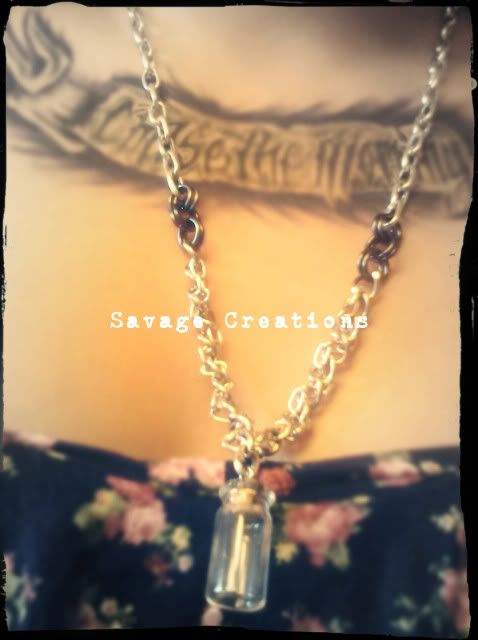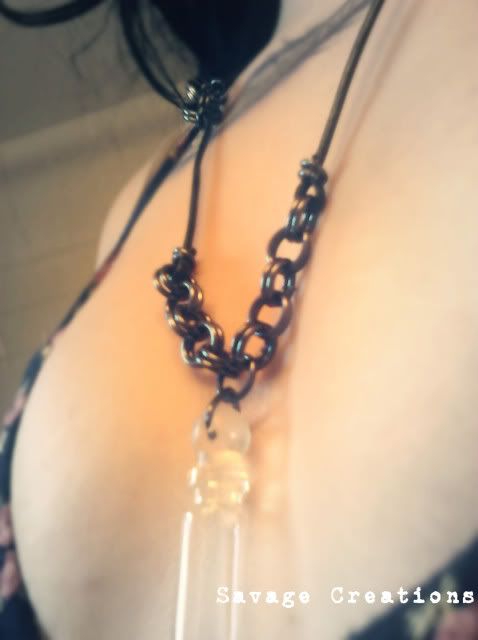 THANKS FOR LOOKNG