Hello guys
It's been a long time since my last post here but I've been looking at everybody's news, so I'm not totally away
I wasn't getting too many requests because I went through moving to another town, then I got divorced, then I met another guy (lovely one), started working as a tattooist and body piercer, so I didn't had too much time to dedicate to "the dreadmaking" or sales. Still, I made some dreadkits for myself.
Enough with the talking and let's go to the pics
November 2011
I've made myself these dreadies... I don't remember how many were installed... 4 shades of blonde to give some natural look and some black dreadies with skull beads...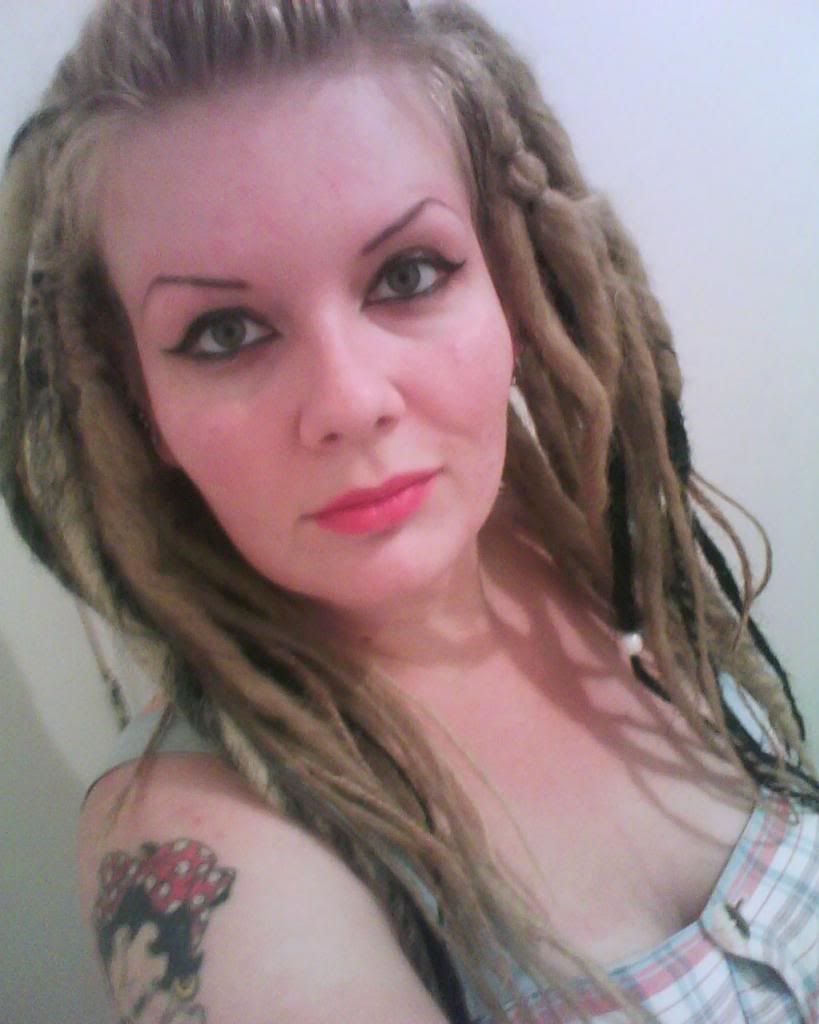 Same dreadies in natural light: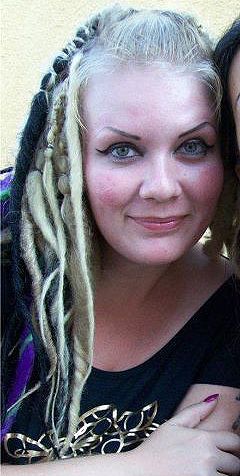 Then, early 2012... I've made myself 70 DEs using #613, and some candycanes in lilac and UV purple: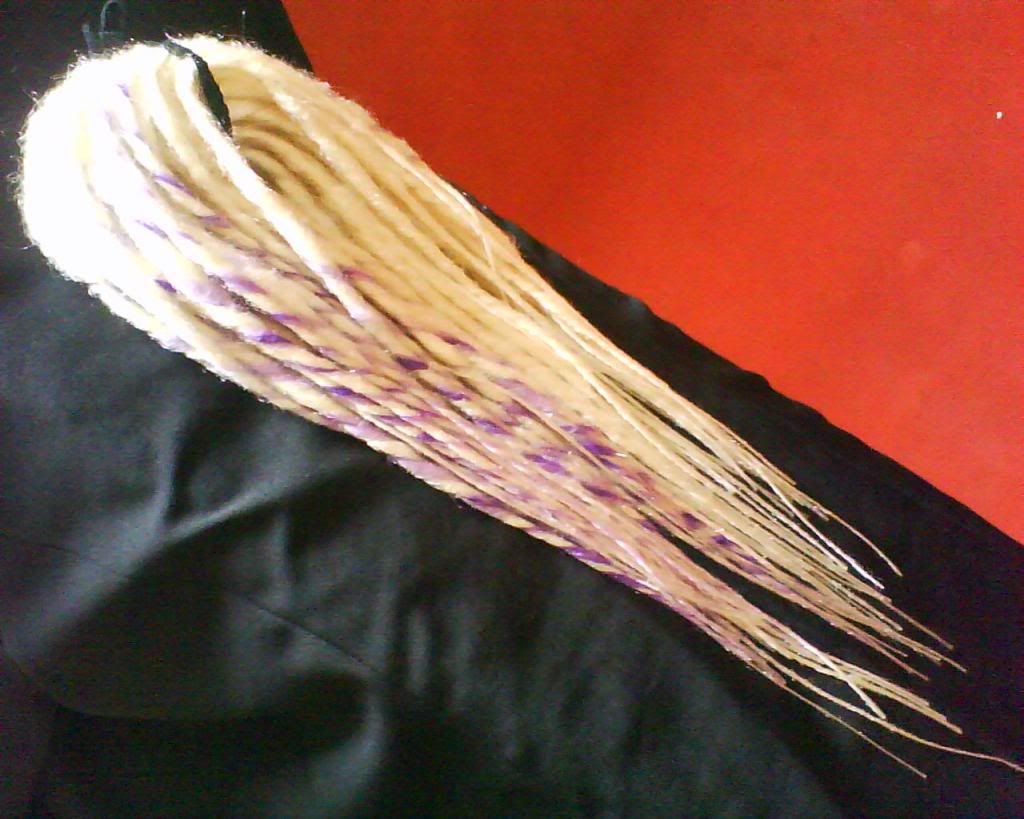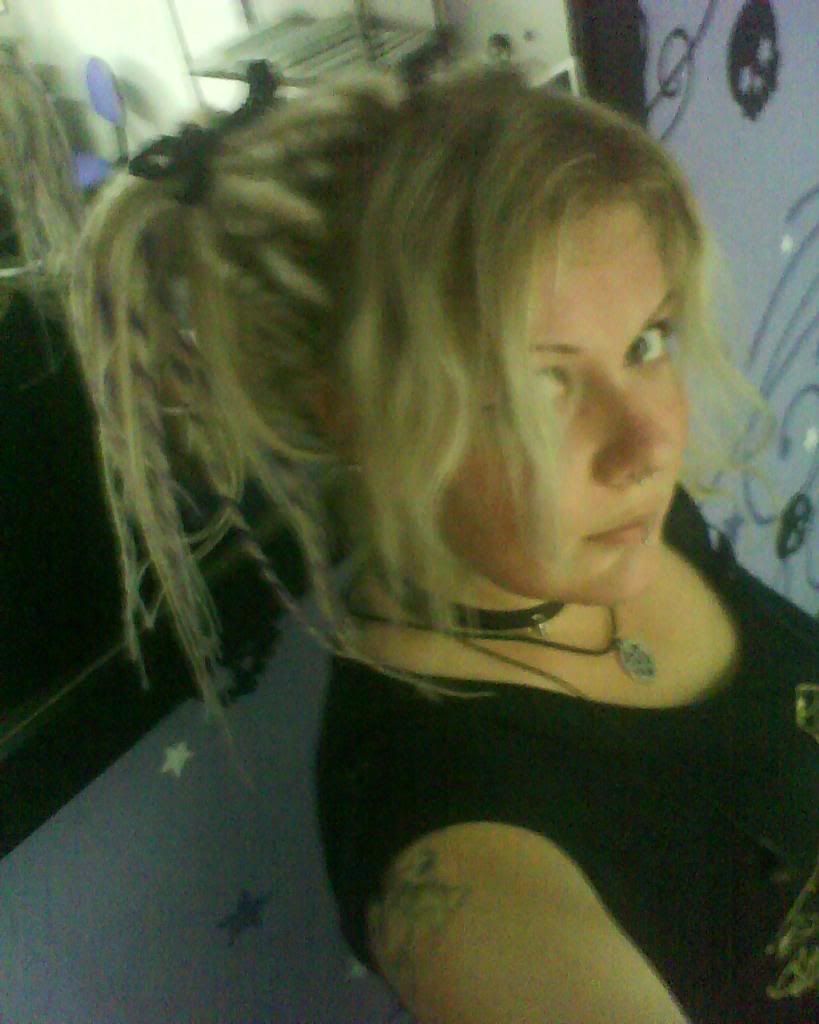 This dreadkit has been worn a lot!!
Later I added the black dreads with skull beads: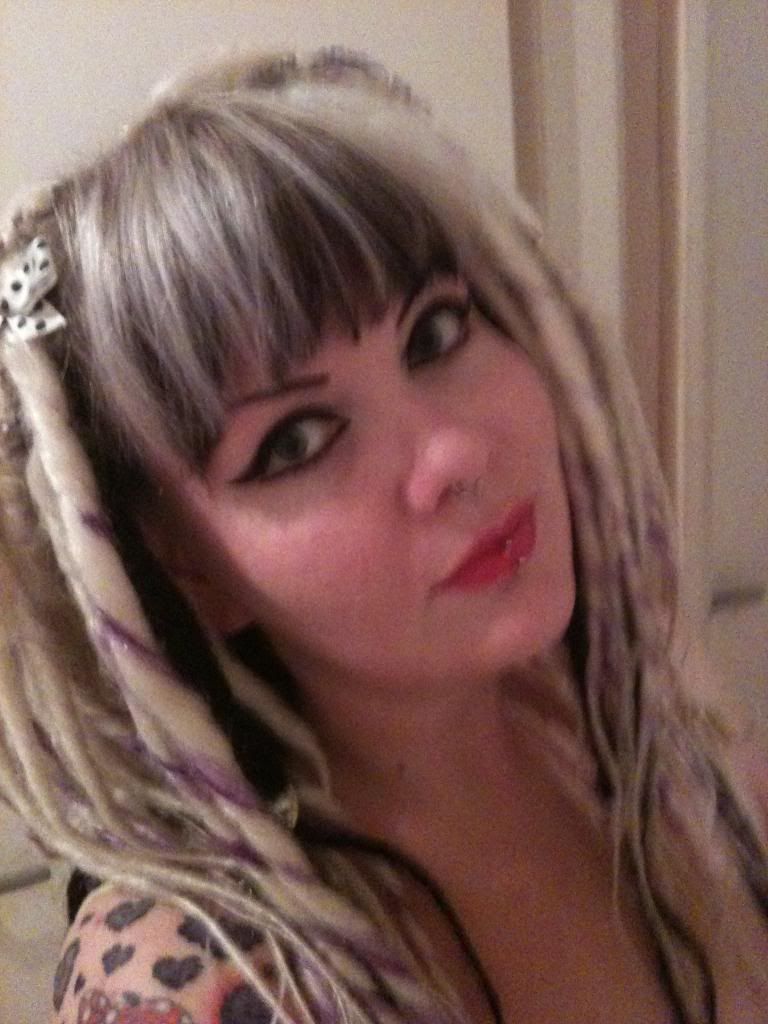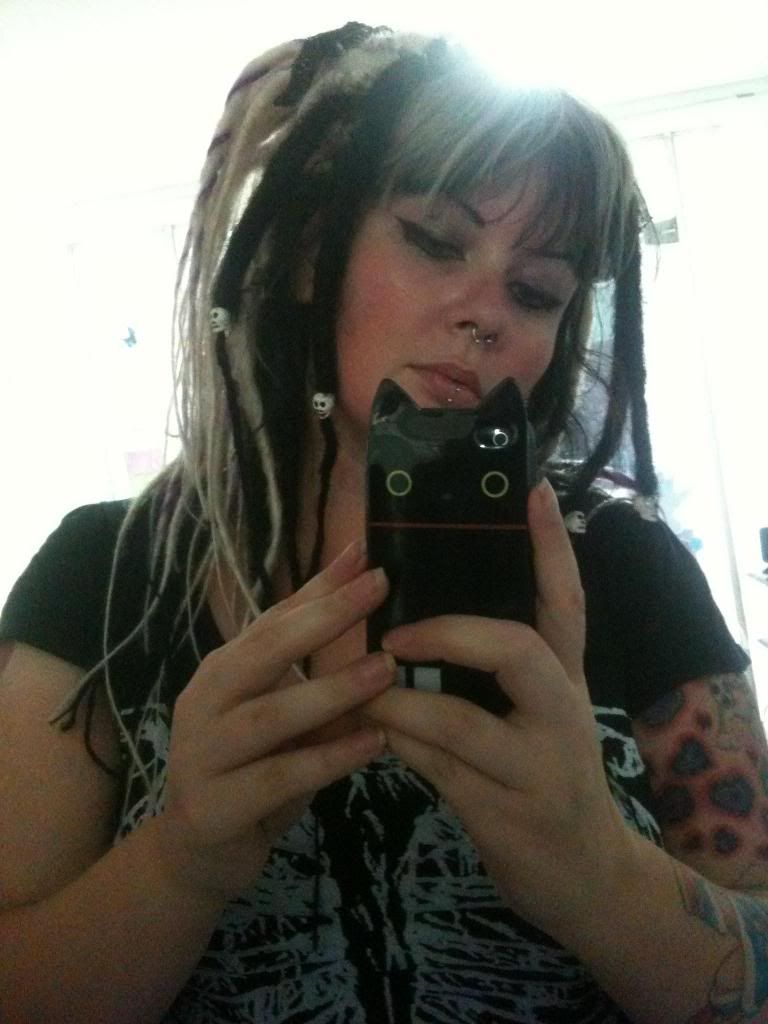 Worn until October '12 to A Split-Second gig
Then, early 2013... I decided to go almost monochrome: greyish blonde + 613 + black, around 60 un., DEs, SEs, solids & candycanes.
back view: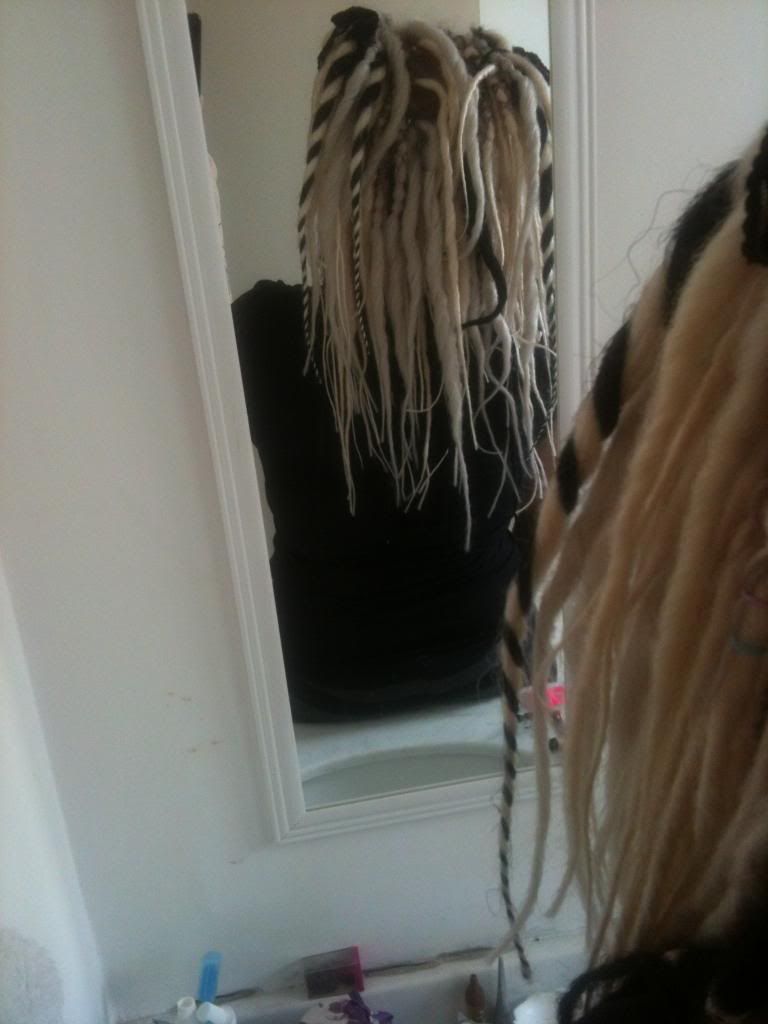 front view:
March '13: I decided to go ombré, purple to pink, with - of course! - matching dreads:
installing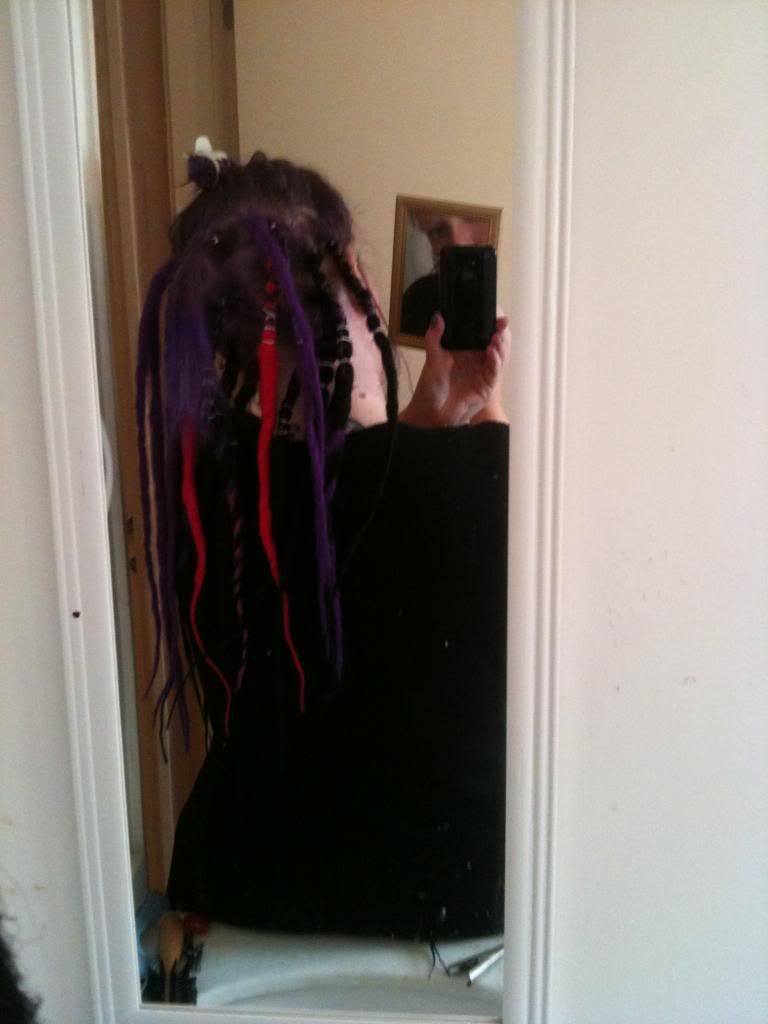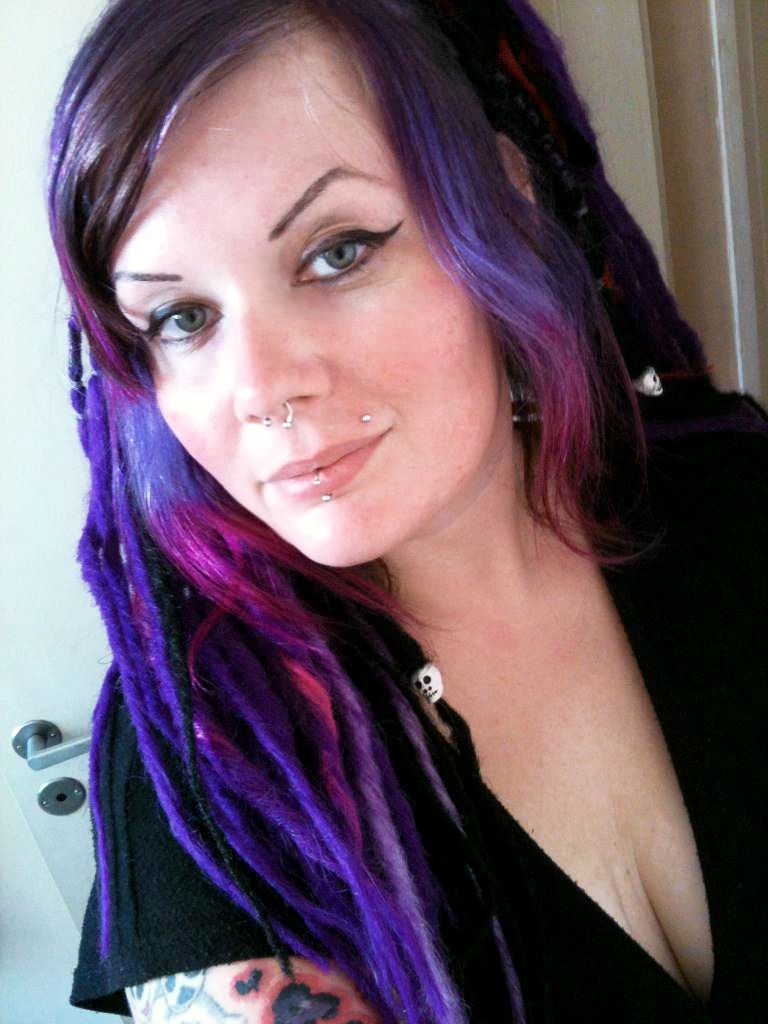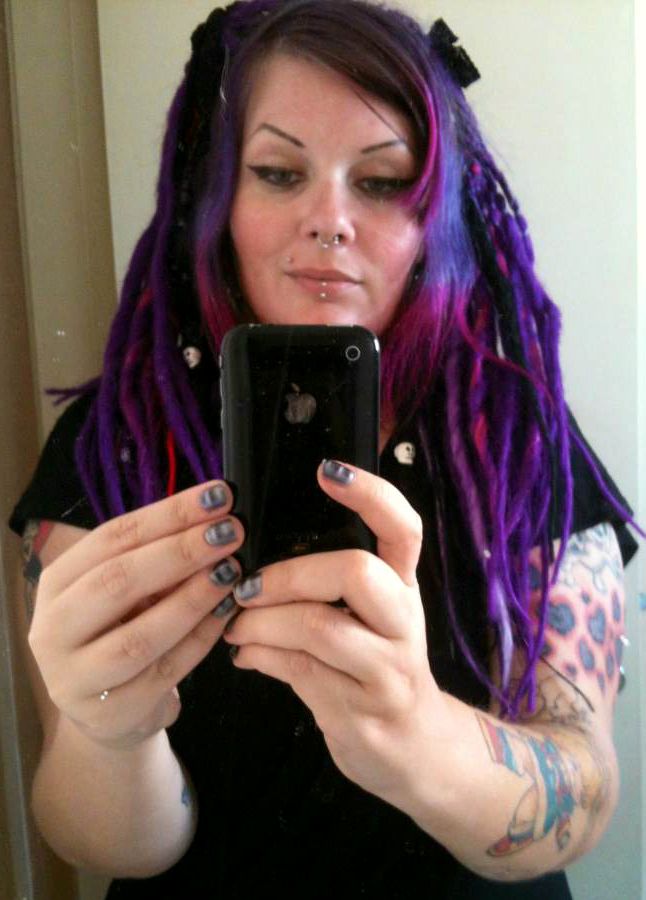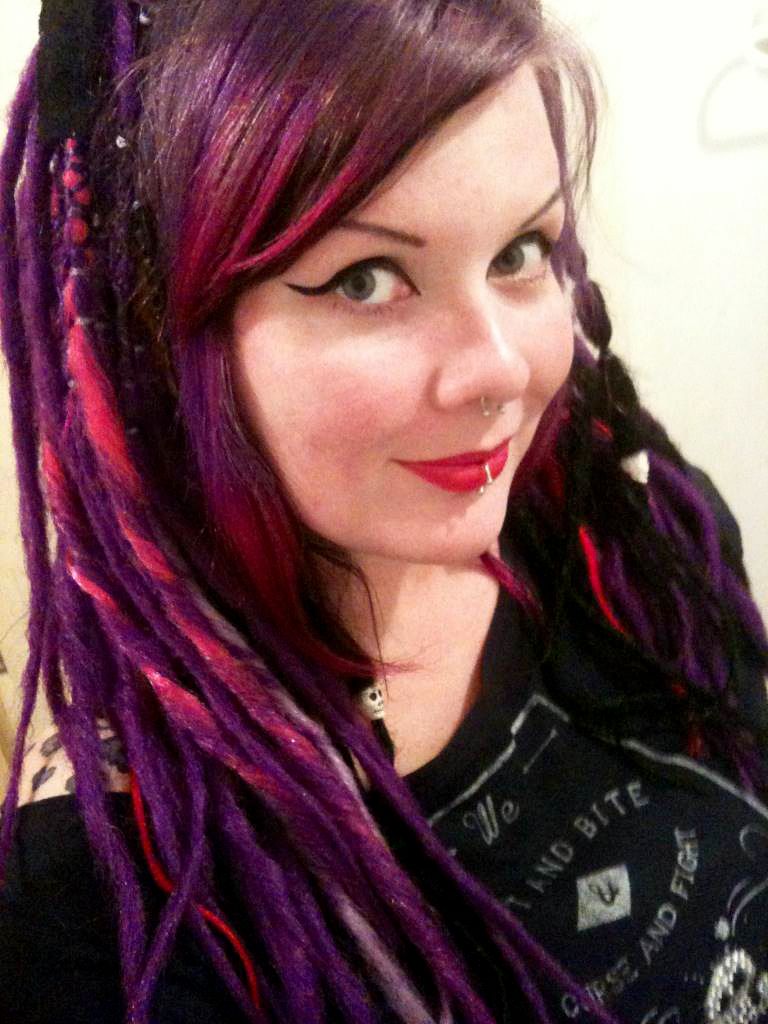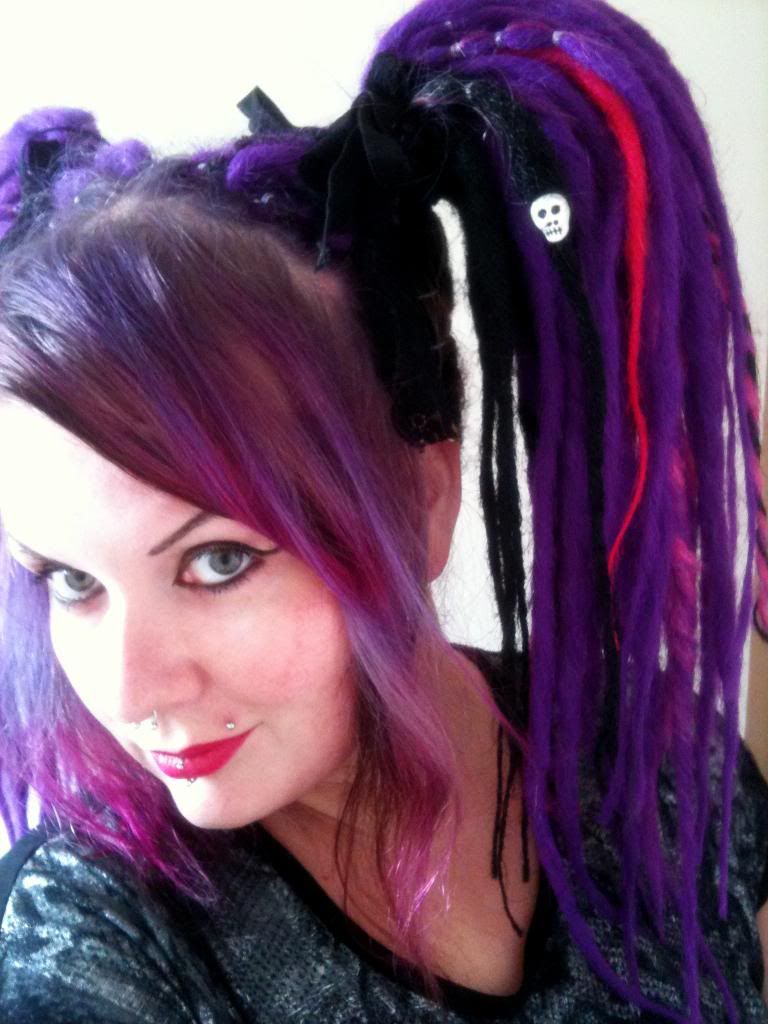 With some hot pink extensions:
Now my hair is back to blonde already so I'll probably reinstall some old dreadies
Of course, between Oct '12 and Jan '13 I had some orders...
This one was for another tattooist, Teka... she was so in love with my dreads that she had to make an order. So I made her 35 extra long in brown and 5un. in UV purple:
And I totally forgot to take pictures from the installation!!
(
Her friend Tammy, a body piercer, saw her dreadies and made me an order also. She ordered 55 SEs in dark brown and blonde highlights (which I also forgot to take pictures from the installation):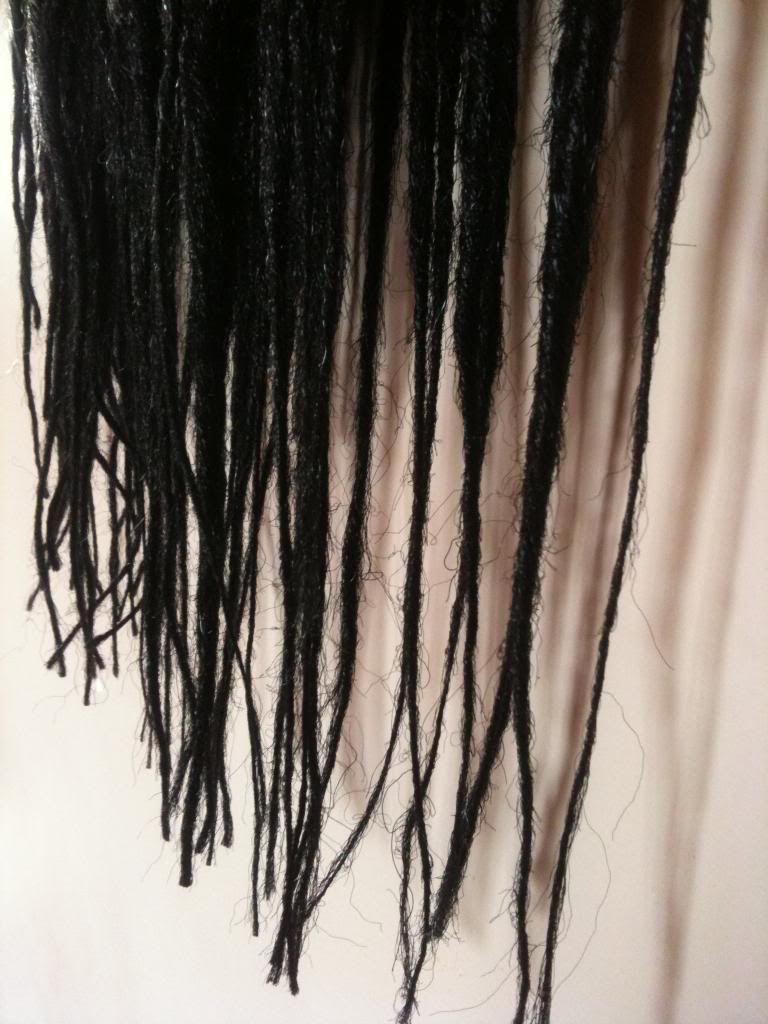 Now I'm working on a new order for a girl from Rio de Janeiro: crochet dreadies. Soon I'll update here!
Well, that's it...
Sorry about all the pics, they are huge and I don't know how to make them smaller...
Hope you all enjoy it
_