I really don't have the time to make dreads, but can't help myself...
I just love when people want unusual dreads and colours:
This girl already had 20 black, burgandy and dark purple dreads for a partial install I did a while ago, but now she wanted a full head of dreads so I did 40 dreads. The colours she wanted was just so much fun to do: Black, burgandy, dark purple, yellow, lime, blonde and white.
The light bright colours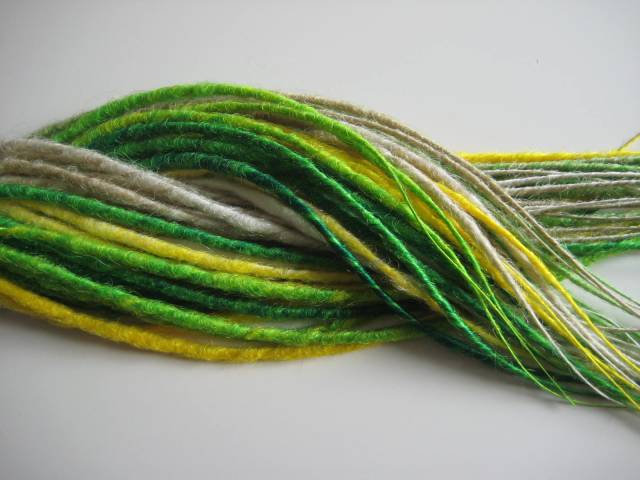 The dark colours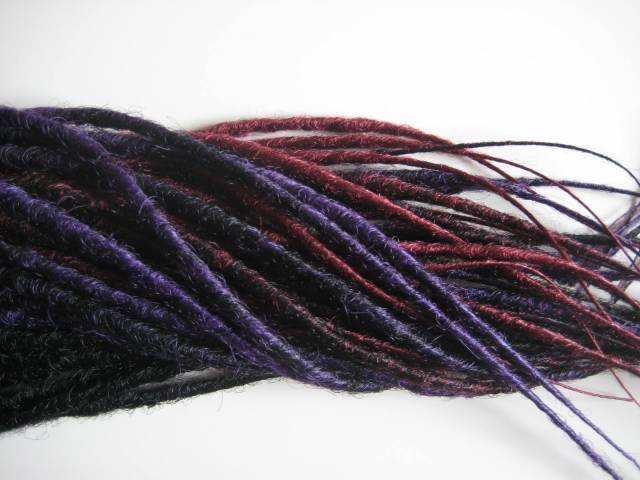 All the dreads together
I'm hoping for some pictures of them installed. It looked great, but forgot all about taking pictures...
The unusual for me, I did single ended. I mostly do doubles, but this was for a 13-year old boy, so he didn't want to much volume. This is 60 single ended ( I think) in loose natural style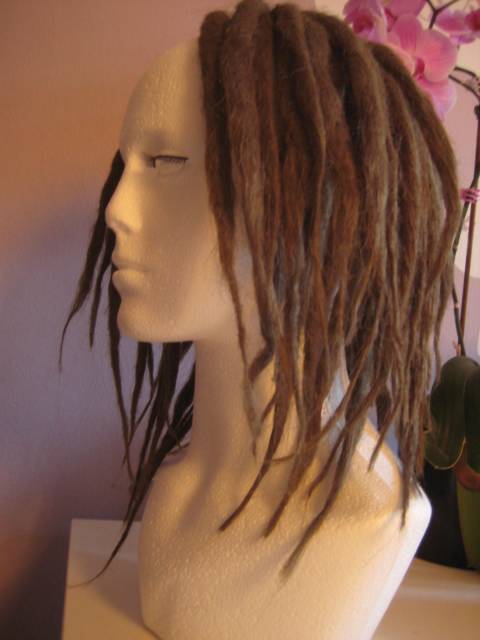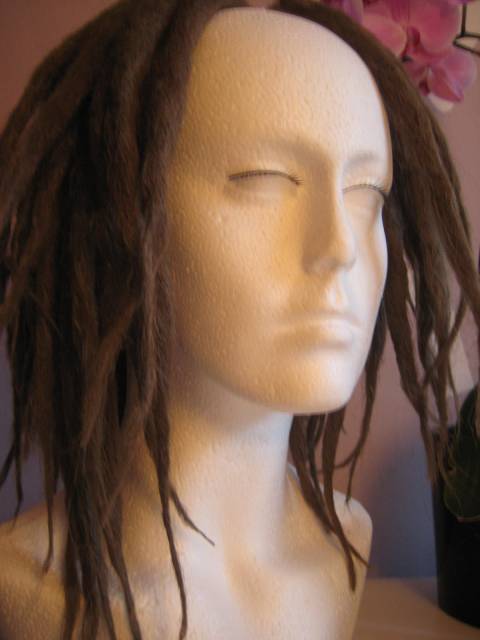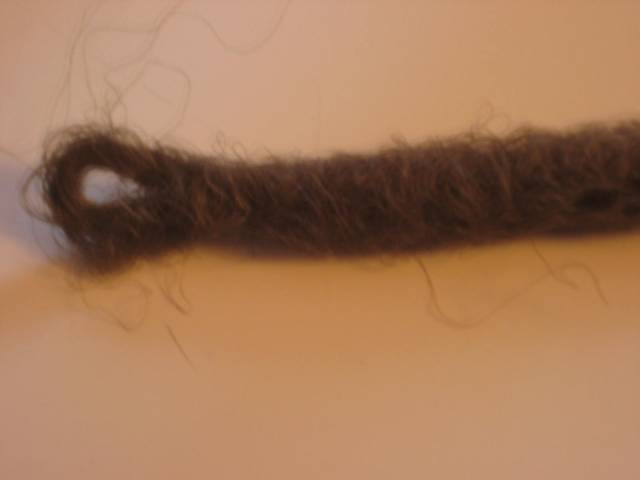 Then another cool colour combo double ended twisted dreads: 40 mixed dark brown (#2, #3, #4 mixed together), 13 neon-orange, 4 lime, 3 candy cane mixed dark brown/white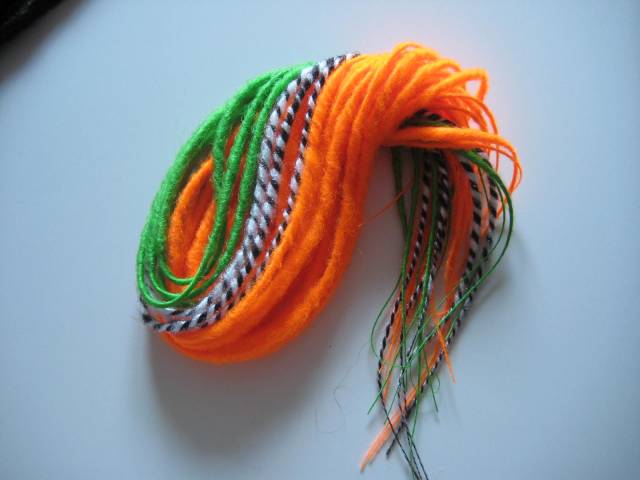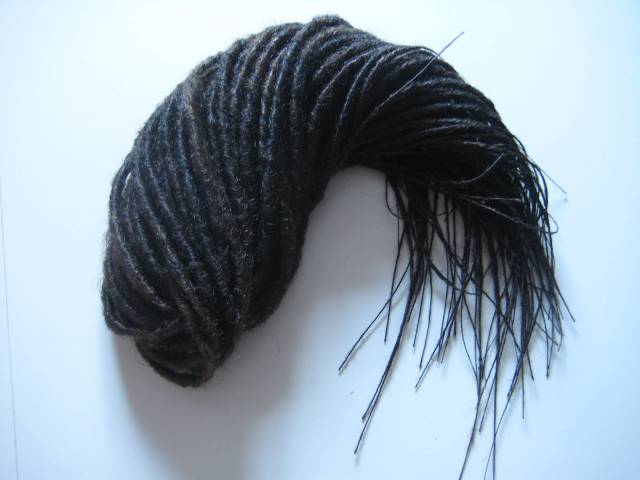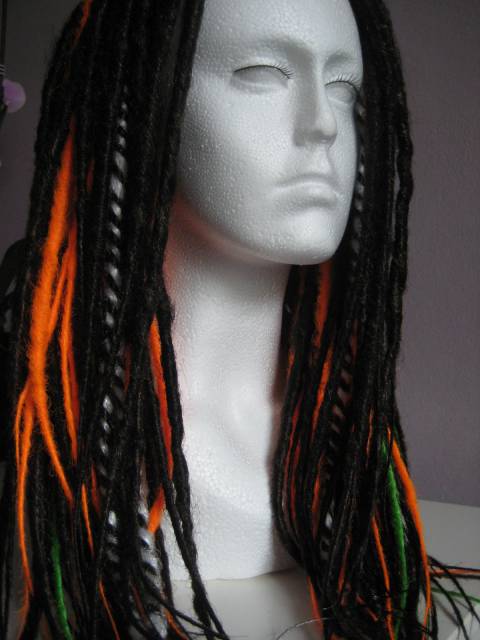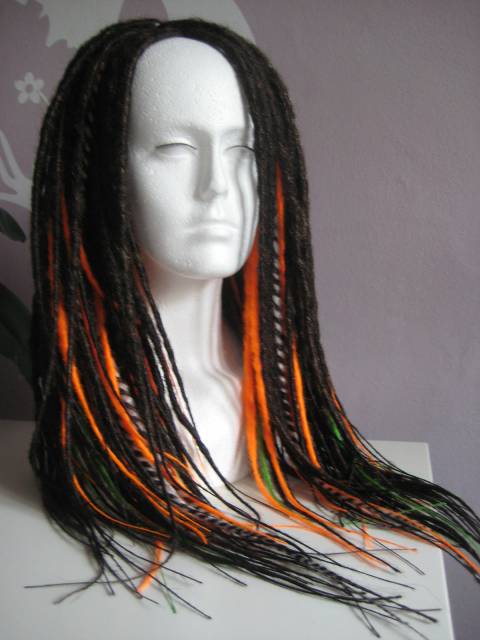 This girl had real dreadlocks and wanted some more volume for her wedding. Her dreads are 55 cm long, so I had to make double ended dreads in real human hair that was in total 110 cm! I made 10 double ended (5 thick and 5 thin) and the idea is to slide them under the roots of her own dreads. The dreads were so long, that I had to extend it out of 5 pieced of weft. It was so much work and really hard to do, but so much fun. Can't wait to install these.
This first picture is her own dreads for reference: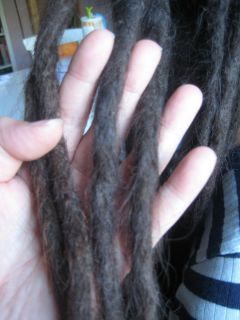 This is the dreads I made her :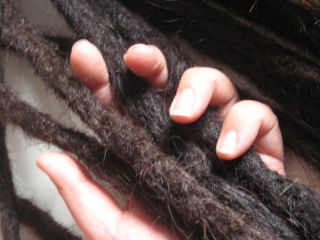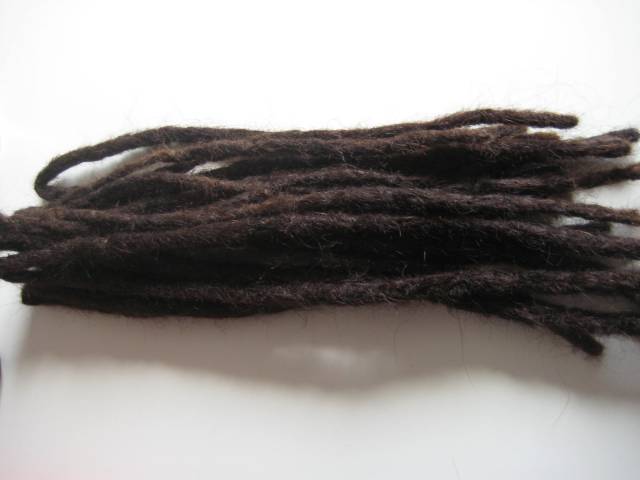 I just finished these 50 double eneded natural mixed peacock dreads. Her own hair is dark blonde, and I mixed two shades of blonde and all the colours for peacock-dreads into each other. From distance it just looks blonde, but up close the peacocking starts: