i bought these from etsy around christmas time from a random seller. bad idea! i installed them once for 2 hours and could tell they were loose, and poorly made. i tried to sell them, but i had no luck and i really wanted some crochet dreads. i made myself a set about 10 years ago back combing and sealing with a hair dryer and straightener... it was awful. i swore i'd never make dreads again. anyways, i untwisted these and re-back combed them. they were so loose and poorly made, so it was like starting from scratch. i deiced i would crochet them. i am pretty good with crocheting yarn so i figured i'd pick this up quick. i've never watched any videos on crocheting dreads... just read a bit about it. i also went and got some jumbo braid in #2 and #4 to make myself a base set of crochet dreads from scratch (which are going great!)
anyways, here's some pictures of the process, i would love any criticism or tips! right now i'm spending about 1-2 hours per dread, which seems like a lot but they are really sturdy and crocheted well.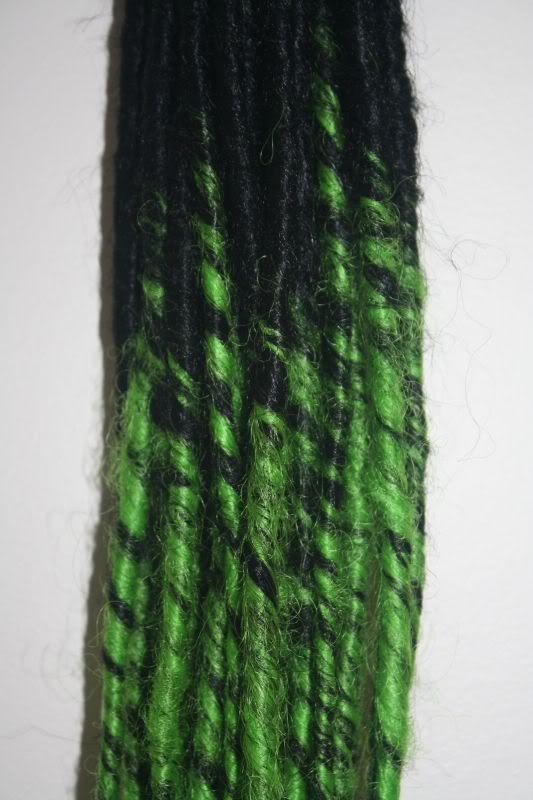 this is what they looked like after i installed them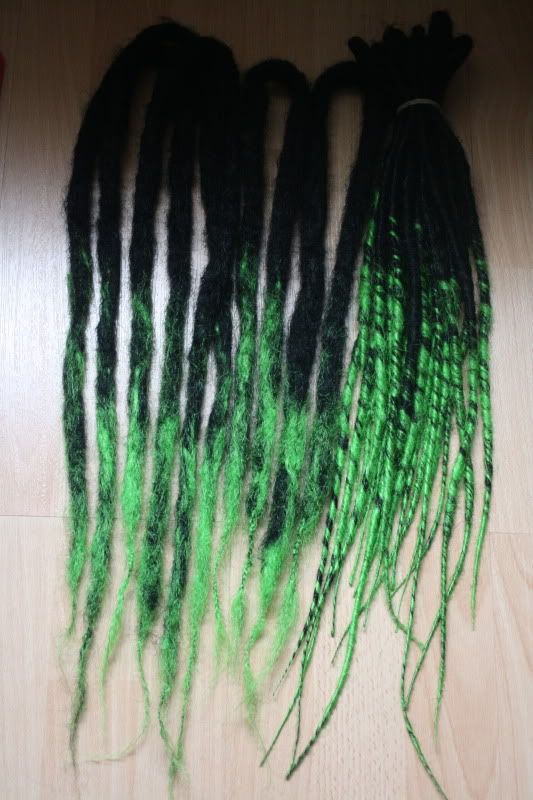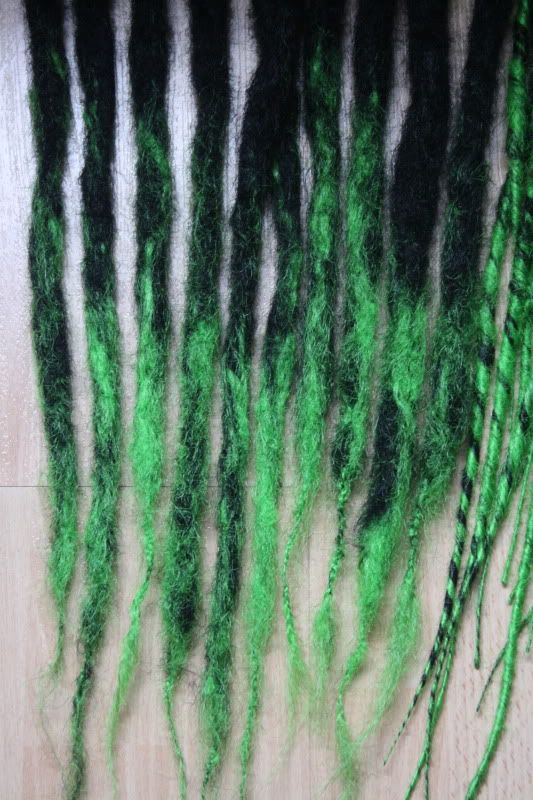 here they are before sealing. they were so poorly made and lumpy. i crocheted them a little more after this pic.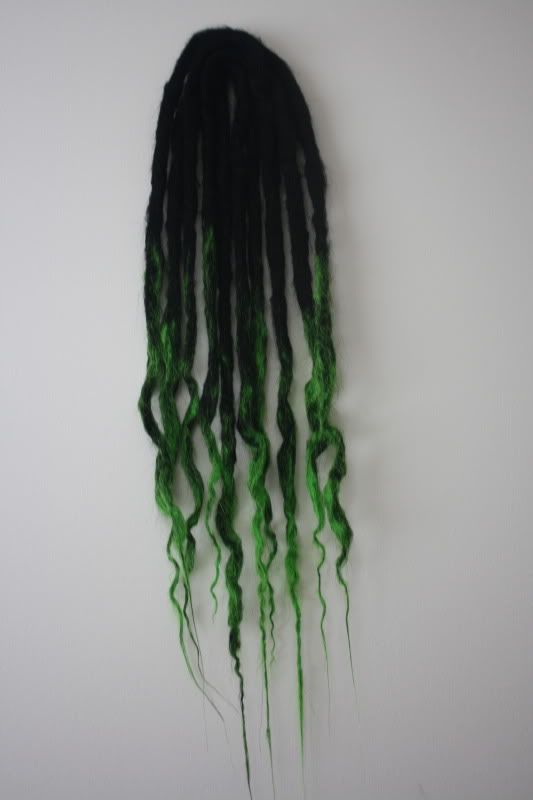 here they are after boiling and curling the ends. i crocheted them even MORE after this pic and now all the lumps are gone!!