So, I've had this pic for a couple months now but was too shy to post at first. Here is my first partial install. I installed 10 dreads in the front section and I believe I am wearing one fall. The color isn't a very good match as I've dyed my hair blonde. Unfortunately, I do not have any photos of the back either.
Here is my friend, Julie, before.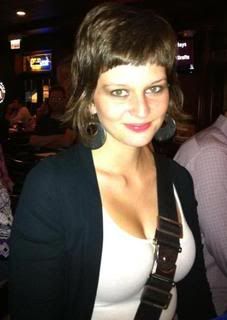 And after my partial install. Ten in front and two thin falls in the back.