They're.. 18 ish (I can't remember how many) harlequin DE's, half candycane and half.. something else! Some splashes, spiral wraps, etc. I used tropical blue (which sucks) neon yellow, neon green, orange, and hot pink. Tell me what you think! The sun was setting so everything was kinda tinted blue, and my camera is finally dying I think as well so the pictures are shitty and the colors are off really bad
I'm gonna try with a different camera tomorrow and maybe get some better ones!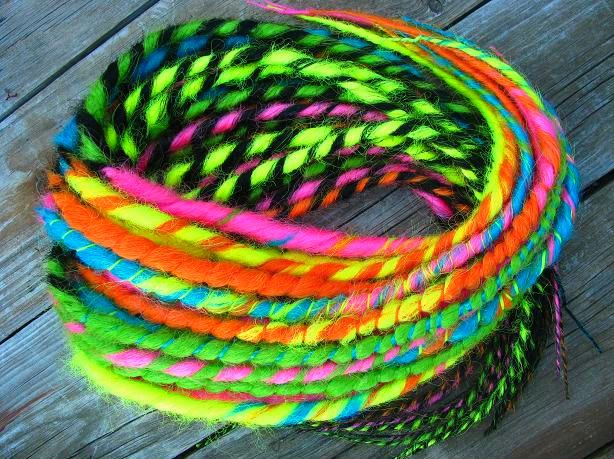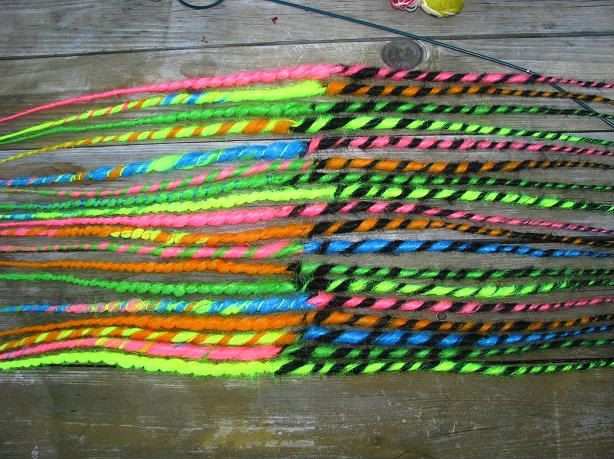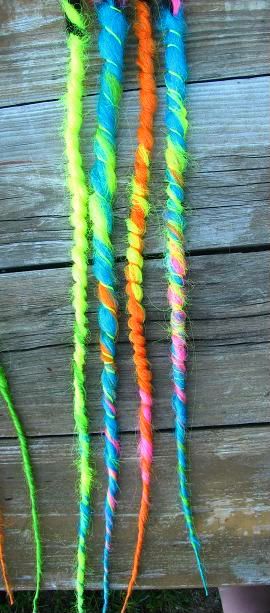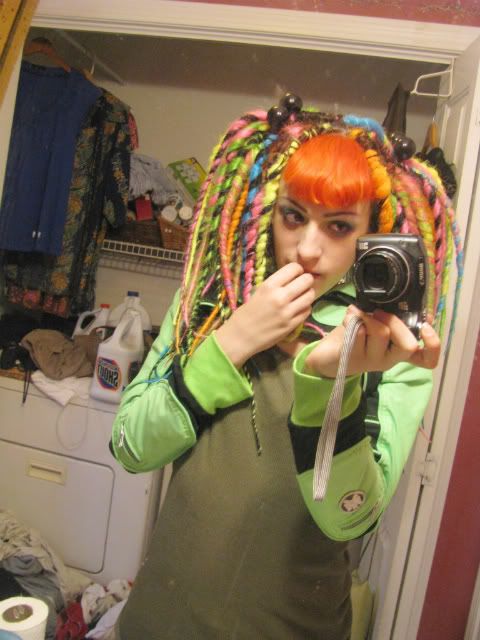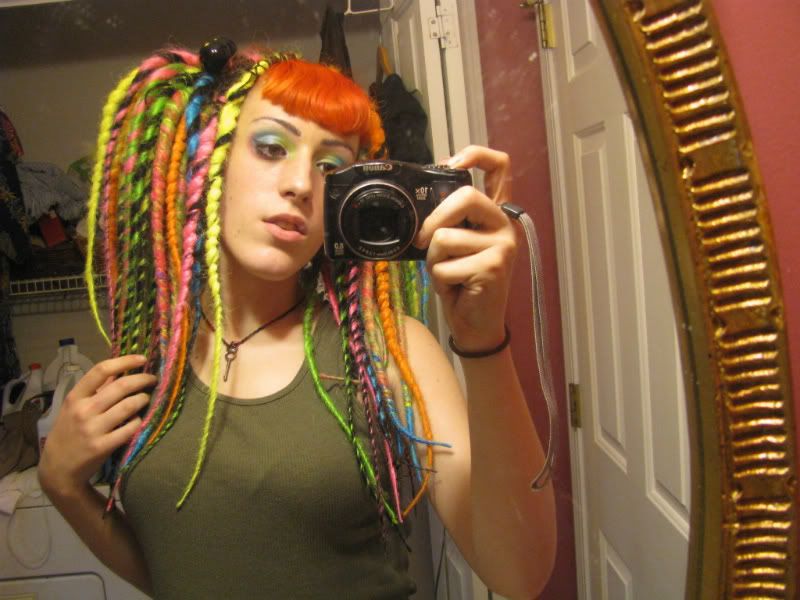 There are a few Ls Sevens as well
The ones with the blue tips!