Hi
I made a handful more dreads, split the lot into two, elastic'd them up to make loops and threaded them onto some big wide shoelaces I found, et voila! A
pair
of dreadfalls!
I think I have a total of about 40 DEs now.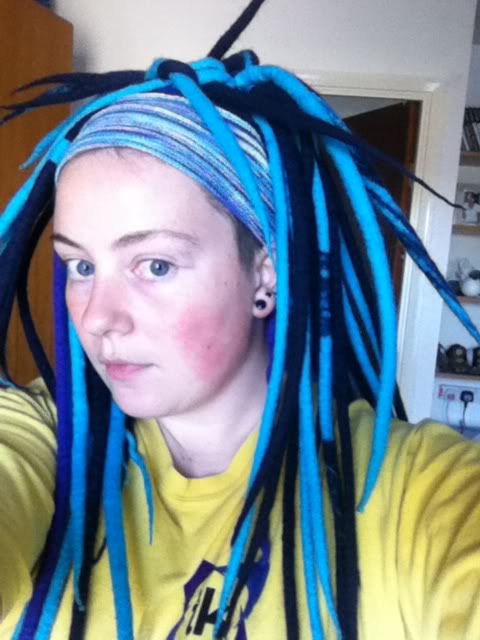 I went out in public looking like this (briefly) and a lad in a shop walked up to me, all impressed, and said "coooooooll, how long did they take to make?" He was only
slightly
disappointed when I stage-whispered that they weren't real. Nice confidence boost though, after my bf had wanted me to take them off before going outside
on the argument that people would stare (as if I'd give a rat's ass if they did!)
.... however. I don't think I
quite
have the hang of it yet
hope I'd fiddled them into better coverage than this before going out!!!!
How do I fix this? Flatter buns? More fiddling about/dread-pinning/crossing over/tying? More dreads? Different placement?