Hi all,
So 2 years I decided to join the dready world and invest in a set of Elysee Star dreads. As you can imagine they were not much of an 'investment' and didn't last long. I also didn't like the length or how every dread was identical and so decided I would have a go at making my own! - Then I never got around to it
Recently I stumbled across this forum and you all utterly inspired me!
SO, having spent the last 2 weeks absorbing every word of your experience and knowledge I finally took the plunge yesterday and made my first 15 SE dreads. I wanted a fairly naturalish finish and have matched the medium brown KK to my own hair colour and blended it with dark brown and ash brown.
So four hours later this is the result
A view of the length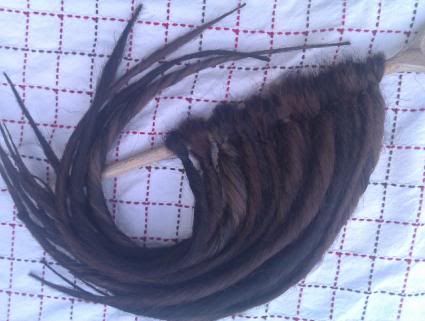 The ends - not sealed too badly and they feel pretty sturdy too!
The loops - they arent exactly neat and I think some are simply too big so will be trying some other
techniques to form these soon.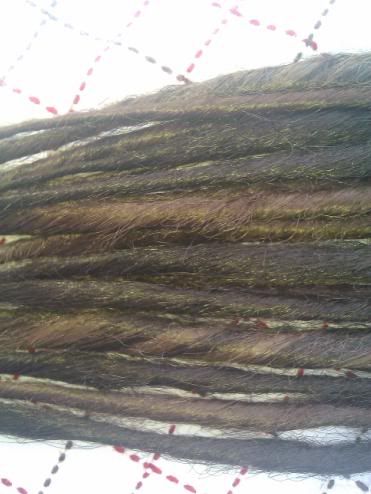 So you can see the colours a bit better
Overall i'm pretty pleased with the results, considering I had NO experience of this what-so-ever, I have had a bit of a task getting the tops to seal for some reason despite LOTS of back combing.
Any critique or advice from you lovely people would be much appreciated!
Jen