Hey!
im tearing my hair out over this (!!)
if any of you are aware of Robert Masciave's work then you'll know his hair creations are masterpieces, and im trying to make myself a wig for a party in a months time and decided i would like a massive big wig adapted from Masciave's style.
But.... i cant get my head around how he makes the strands of hair seem to be gravity defying.
I have tried attaching pipe cleaners to the wig base and laying the hair over that but the wig base hasnt got the strength to hold it upright when the hair is layed over. i have tried back combing some to make a kinda 'shelf' for the hair but then it looks too bulky and not sleek, ive tried just hairspraying it and ive tried gluing bits of florist wire to wefts and attaching it to the wig, but with the same results as the pipe cleaner method.
here are a few photos to show you what im on about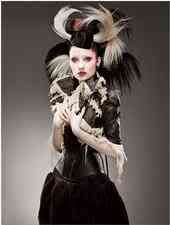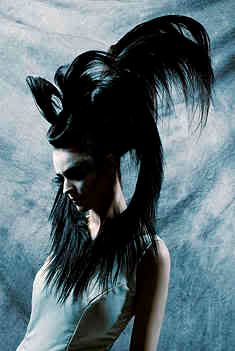 you see how sleek the hair is, like its draped over the thinnest of wire or something, especially in the first photo (sorry they are only small, but i hope you can see what i mean)
any ideas?!