So, I keep trying coffee dying, and it keeps failing me. That matted piece of wool is the color I come out with; it's white wool dyed in strong, strong coffee boiling on the stove for ten minutes with vinegar. I want it to be the color of the felted dreadlock also in the picture. Any recommendations? Should I just give up on coffee and move on to something else?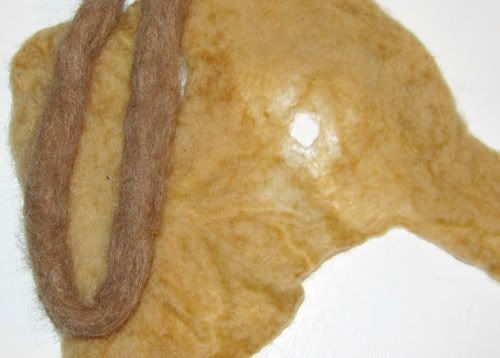 PS I actually tried Coca-Cola. The coloration seems to be right, not too yellow, but it didn't absorb a lot of the dye in the Coke. Bah!
I thought Wilton's Ivory food coloring my make it, but as you can see from the pics below it's REALLY orange, like a
pumpkin
. It's a beautiful color but
not
what I was looking for.