OK, I can't really remember when all these were, but I wanted to support the board, so here are pics of mah hair! (all self installs)
Very first install... dreads by me! white/613, white/soft brown, soft brown, 613, all harlequins.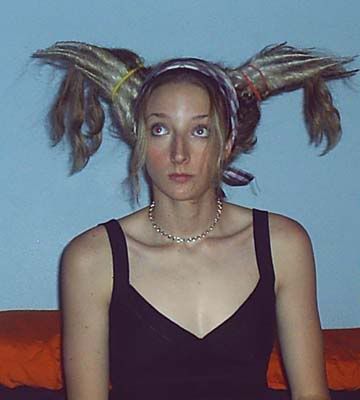 1st roving install, all made by FraggleSpice who seems to have disappeared
dk blonde to white tips, dk blonde to pink tips, DEs
Next I added more pink and yellow from FraggleSpice
Then pink, blue, dk blonde, white.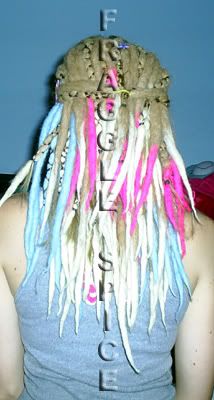 AND most recently, pink and dk blonde with white stripes by Fraggle and the blueish ones are MY FIRST attempt at roving. Pretty good, I guess
I also made myself a fake fringe, fun fun! Soon I'll make a black/dkblonde/orange one!