everyone else was doing it and i want to be cool too :p these are in a vague chronological order. i apologise if some of these are ridiculously huge. i'm relying on photobucket to resize some of the older pics. unfortunately i can't seem to find pics of my fall wearing days, although one pic is in Laura's Pink Pirate gallery, and my first two extension sets
so i'll start with this roving by Evil Dolly. my hugest hair ever and i loved it! black pink and white and about 60 DEs crammed on my little head:
and then i decided that i loved roving and that i would never wear synth again so i wanted to make my own: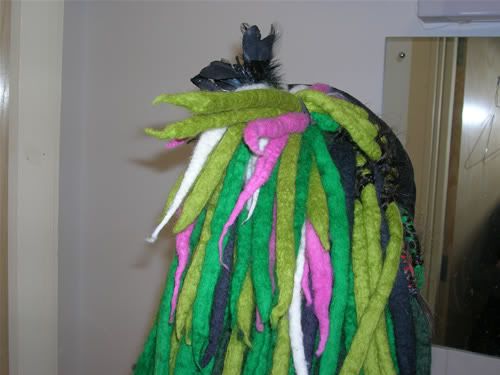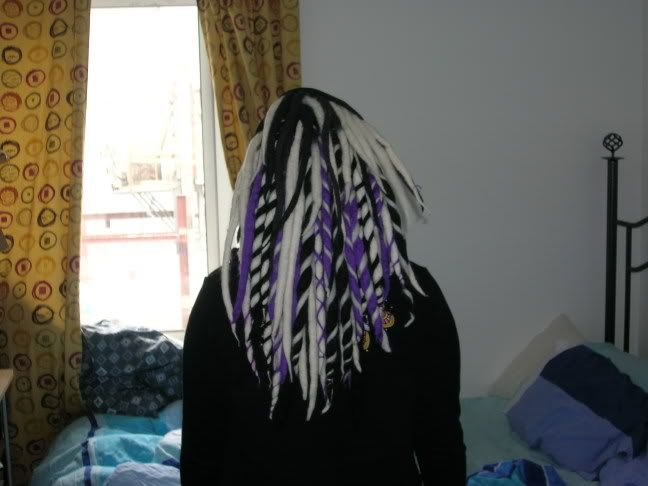 then there was a big gap due to my job and studies etc. i still made sets cos i was bored but i couldn't wear them that long so there's not really any pics. eventually Download 2006 came along and with it the "Festival Hair Pictoral Guide" thread. a few girls asked me to make them some roving sets: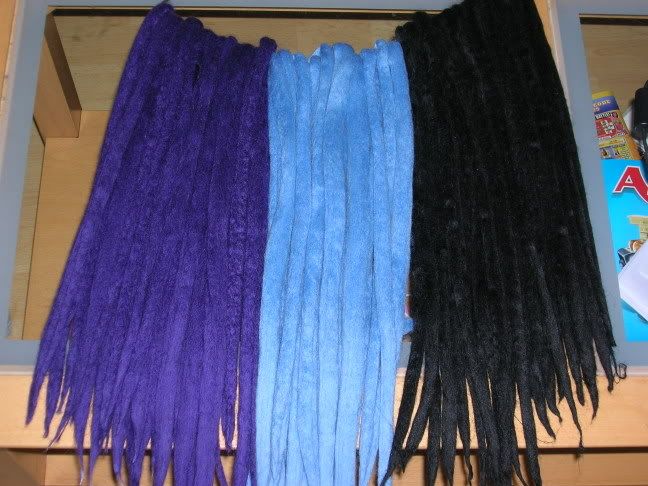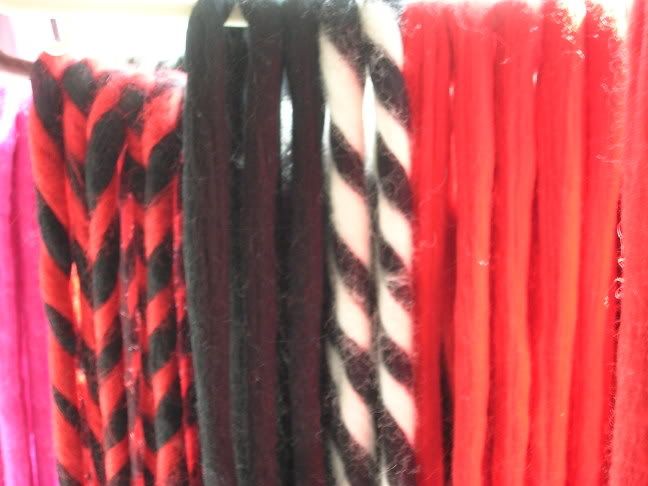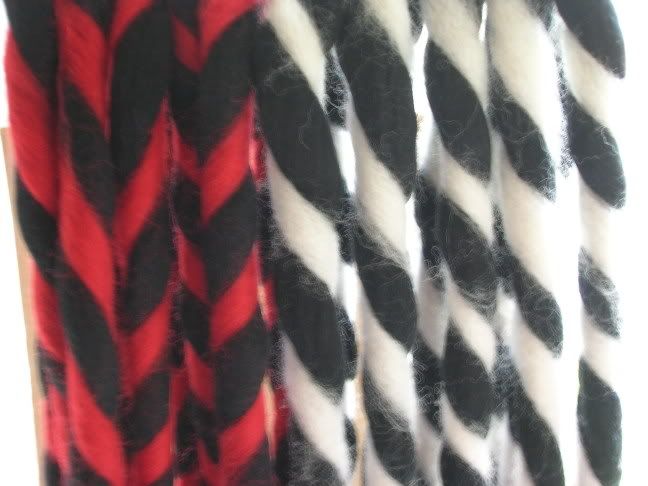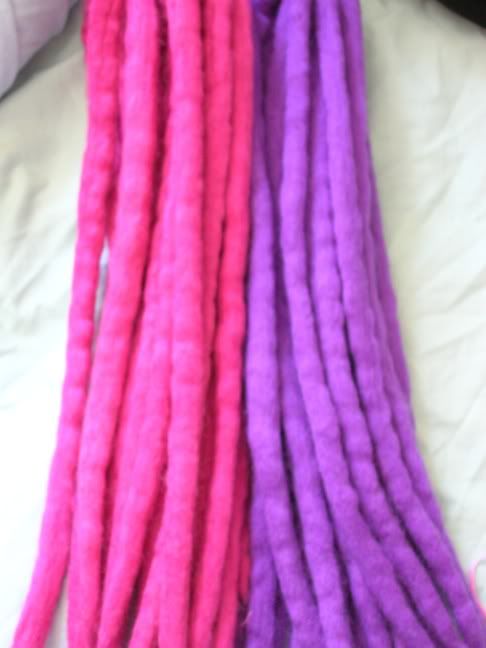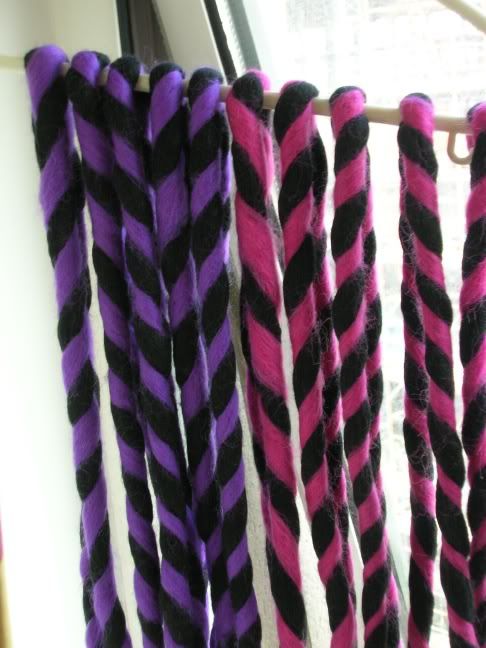 and Rae from Hair Alchemy made me love synth again with this set for Download. platinum, pink and PH pepperoni: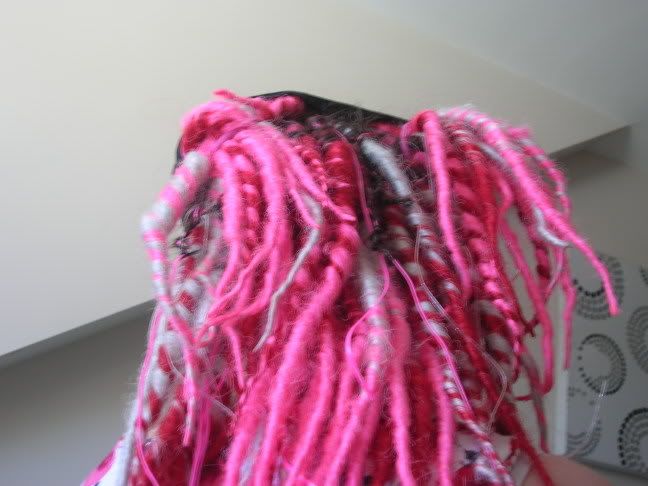 winter came round and it was time for some Jungle Dread roving. black-white, pink-white and blue-white transitionals plus some solids by her and some solid SE roving by me: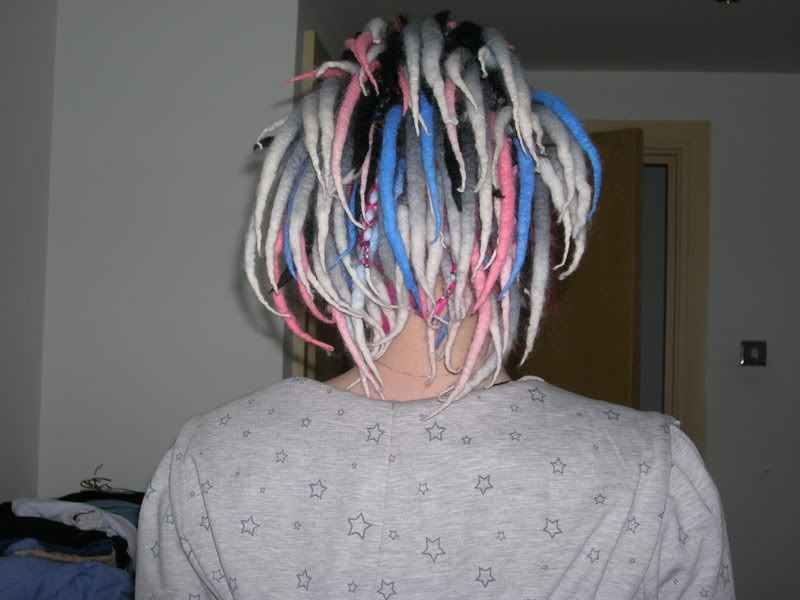 a brief foray into loose extensions followed: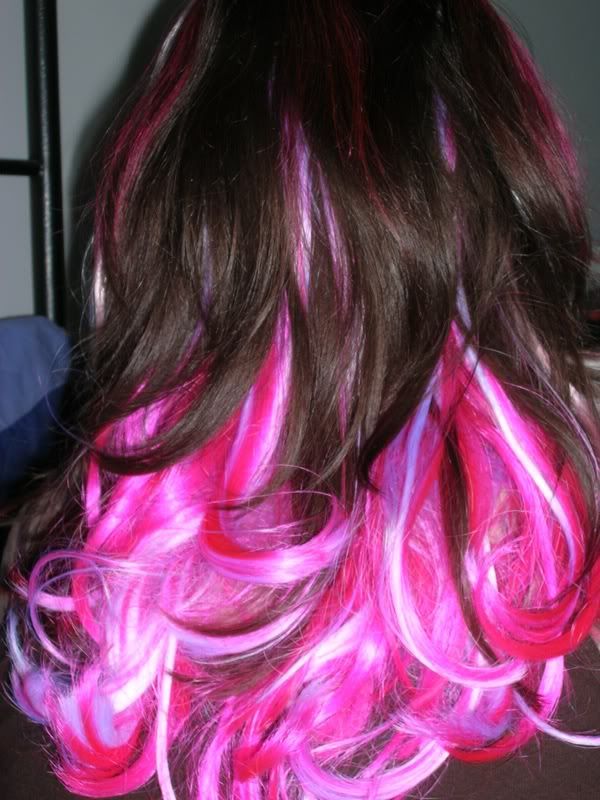 and i finally made my first full synth dread set. super skinny violet, deep purple and steel grey: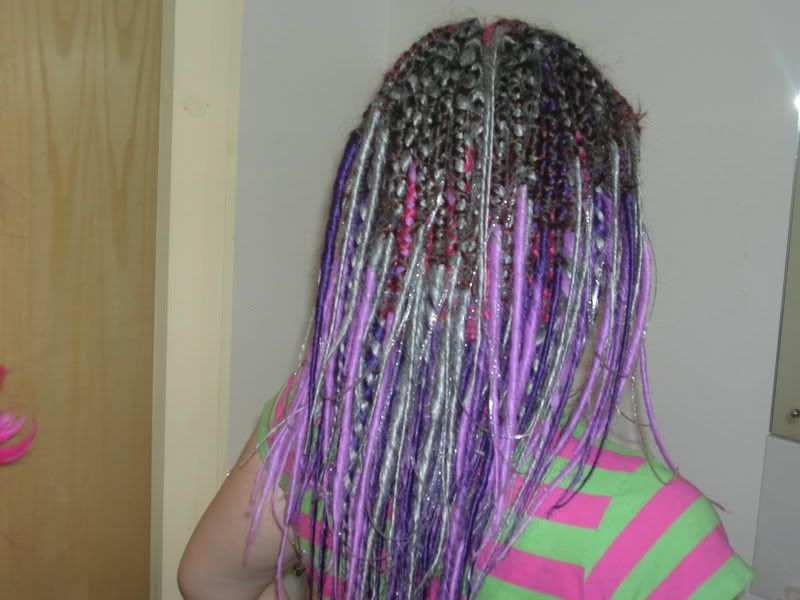 for Download 2007 i also made my own set. dark pink, yellow and lime green: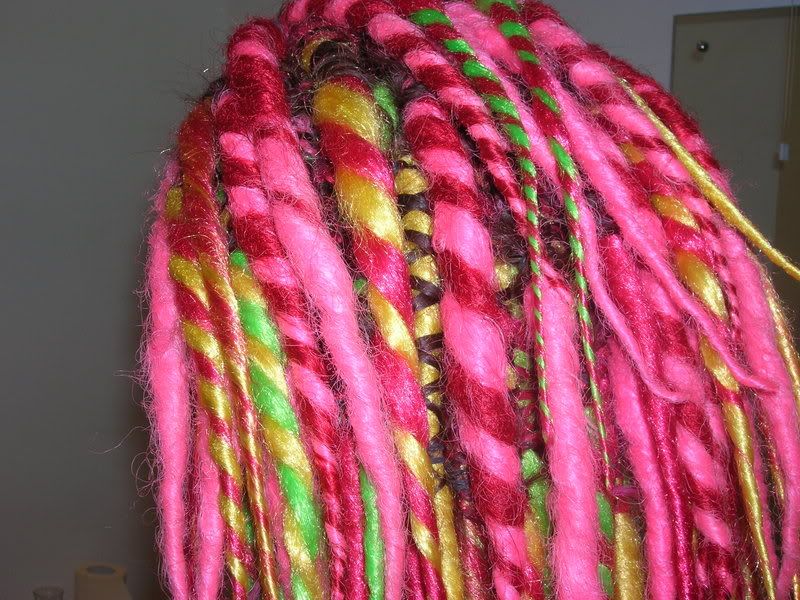 and then i graduated from uni and made the mistake of getting a job that allows dreads. i went a bit mad..
Synthetic Exstacy dreads in medium brown, aqua, baby pink and 613: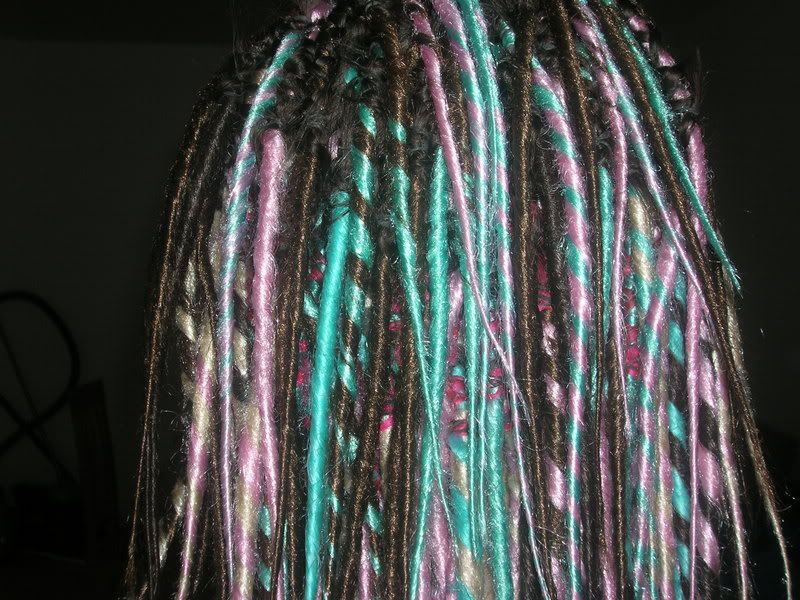 Kelleye from The Cute Alternative christmas swap dreads. first curlies! not sure on exact colours: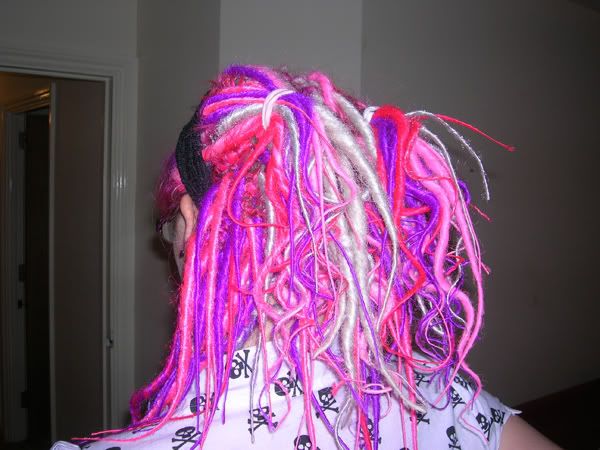 surprise set by Stina. it's a pity i don't have better pics of these cos there's loads of colours in there: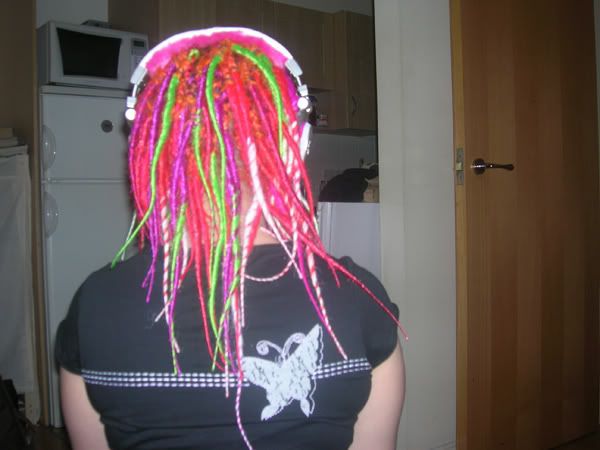 surprise set from Pink Pirate Hair. lots of lovely blends: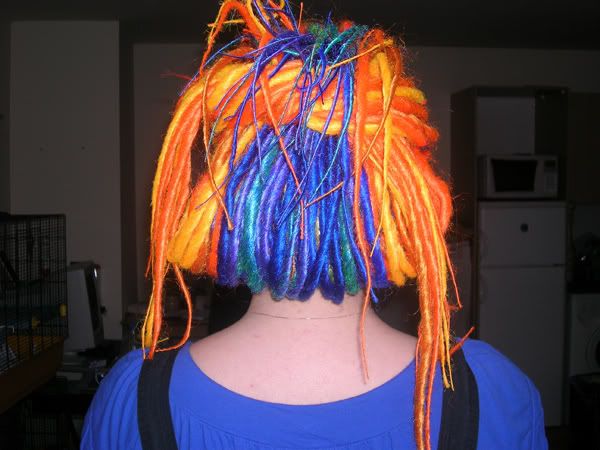 fiery roving from Jungle Dread: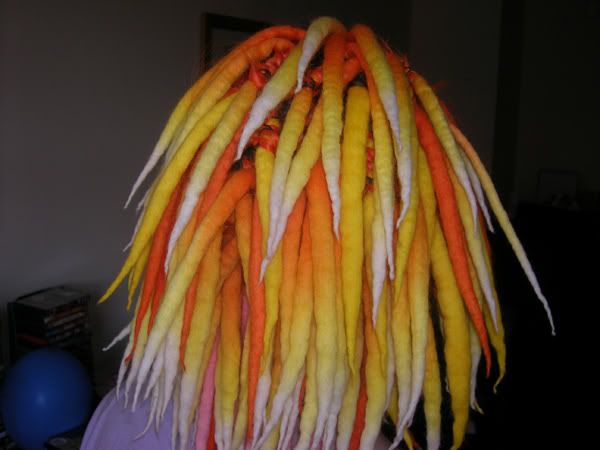 and lastly a burgandy, pink and white set by Stina again: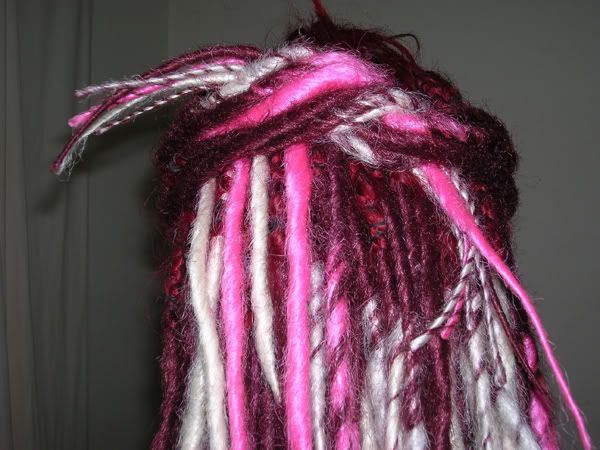 phew.. that's a lot. sorry if your computer is now dead!