Unfortunately I lost alot of pictures when my PC died, and real photos are nowhere to be found
so I don't have as many pictures as i'd like. I'm especially missing the comedy pics, i used to tie everything from flumps to tin foil in my hair, I thought i was so cool!
I've made and installed everything unless other wise stated.
Around 4 years ago, I had this taken for my passport, but it got rejected, so it went on a nus card. Its a mixture of DEs and wrapped dreads.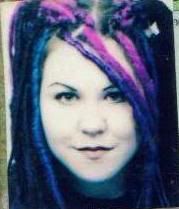 Then fast forward afew years...
My Hair for an art trip to London, atomic pink died fringe, and a mixture of many different colours. Made with streightners, i loved them then, i'd hate them now, appart from the colours. i love the colours!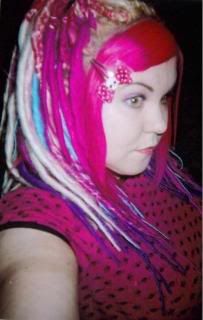 Afew months later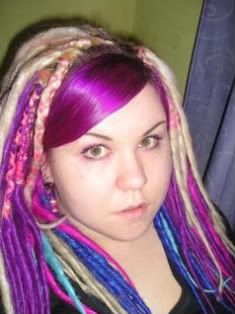 Download 2007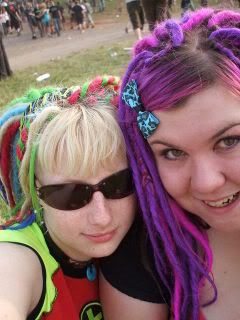 December 2007. This roving was made my meebee3 afew years ago, it was a lovely shade of caramel and cream, for when I had blonde hair, i lost those pics to. I died the caramel a darker brown and the cream purple using dylon. Bit of a silly pic, I loved the rose!
Jan 2008
I only had these dreads in a few days, i thought i'd make some really long skinny dreads, they pee'd me off, i kept sitting on them.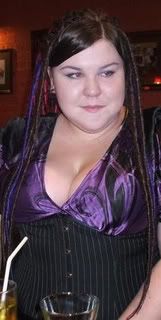 March 2008
I had Porcelina make me 30 pink/purple blends, I made some browns and purples to go with them.
a silly picture and a nice one.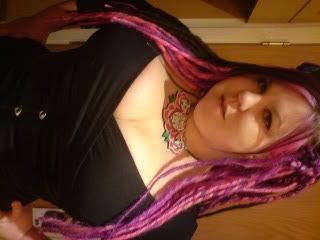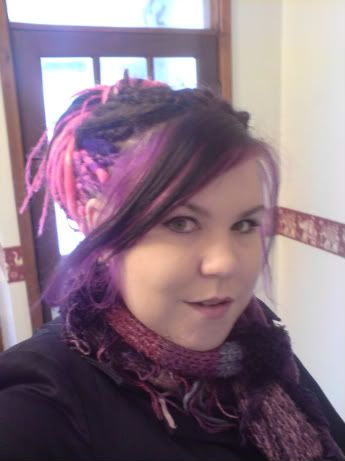 April/may 2008
I had purple loose extensions, and also did a wierd performance art piece at uni, with an eyelash moushtach and fake hair beard...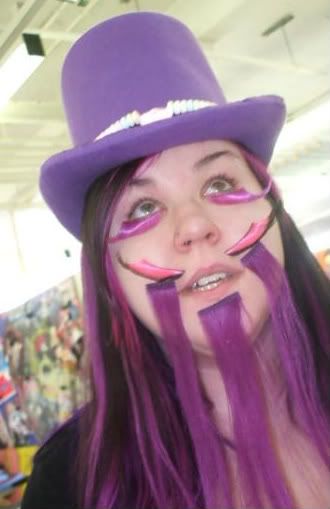 June 2008
My now ex-employers spring ball. I curled the dreads I got off porcelina and made some new purple/brown blends.
Big cheesy drunk smile...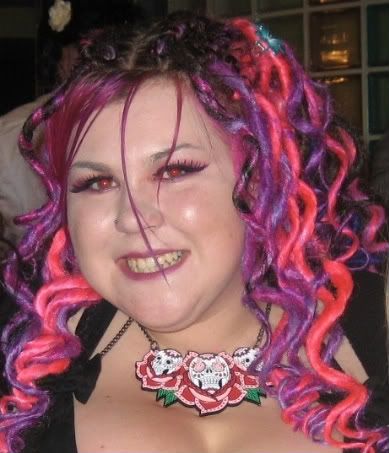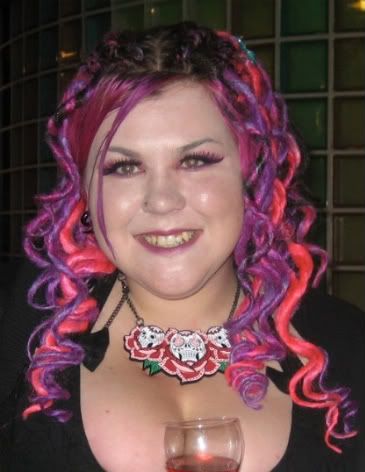 I have the surprise peacock themed hair made by the cute alternative in my hair now, i'm gonna get some pics on tuesday, and hopefully of some bloodstock monochrome dreads, and jams organic set that is now on its 4th or 5th run but has never been photographed! eeek! I always seem to make nicer dreads for other people!!!