Hi All,
Its been forever since i've properly posted let alone do a show off!
My friend has been dying to get someone to install plastic with so she can take photos for her portfolio.
This was her first attempt and we were really pleased. it took around 8hrs to do mainly because we kept taking tab breaks all the time
i didnt leave till 5am so i dont look the best in the photos. hehe
There is 4 types of blue rexlace,2 types of pink, clear blue tubing in different thicknesses, the odd blue scoobie, a handful of dreads and tons of thick white and blue washing line... let me tell you its not nice to sleep on.
anyways ive rambled enough...
PICCCSS!!
Just starting...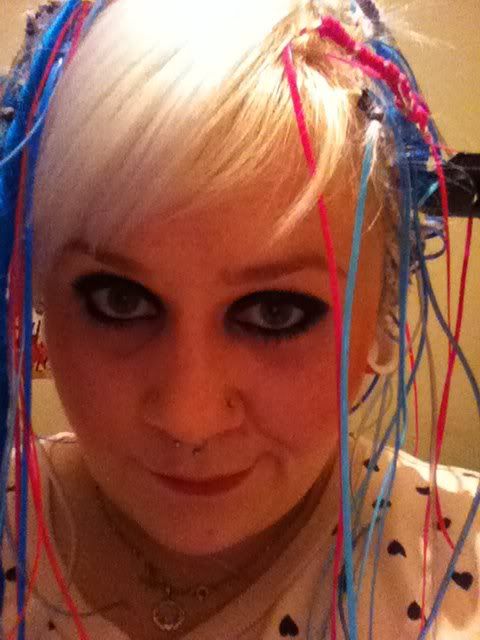 So you can see how tired i was...eww.lol.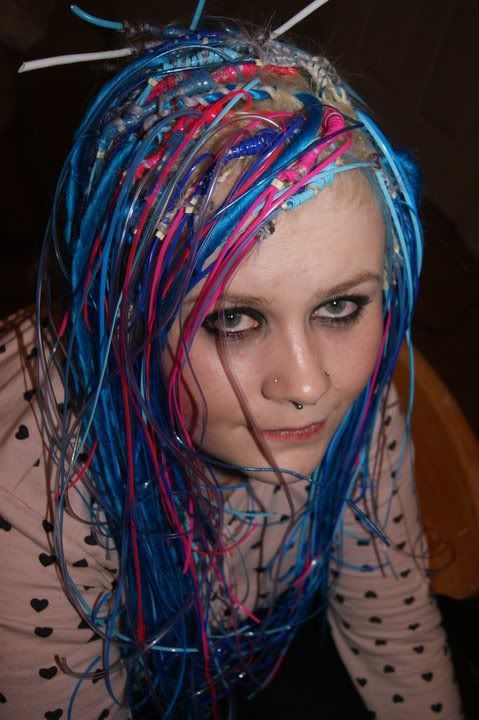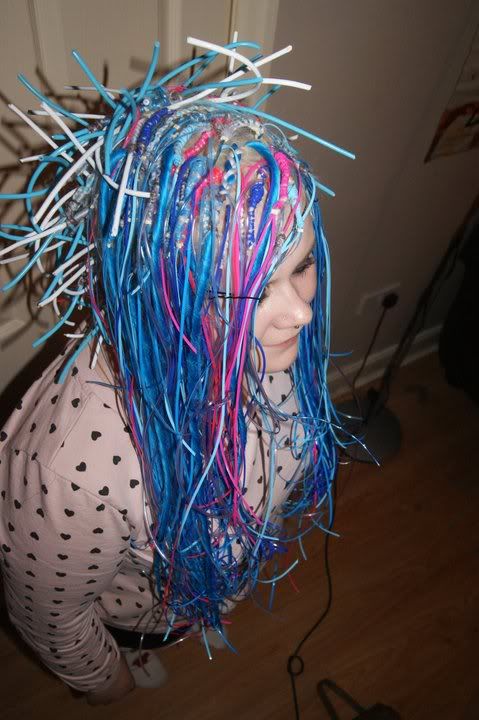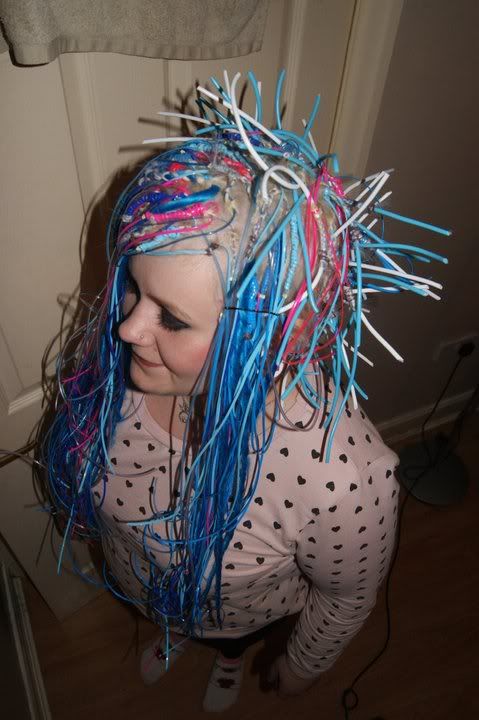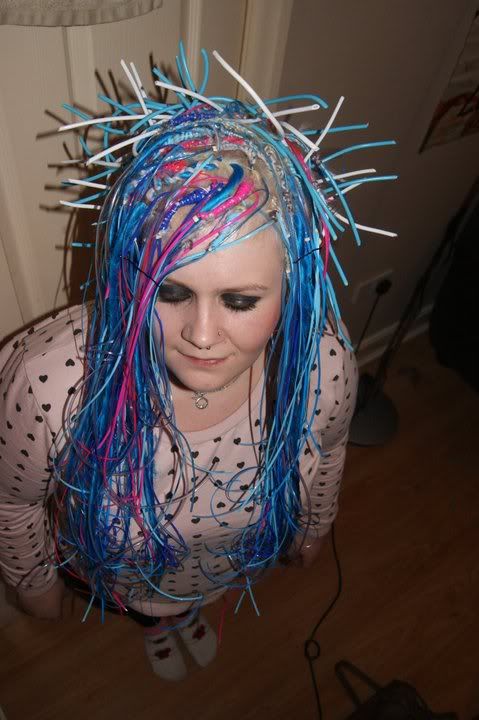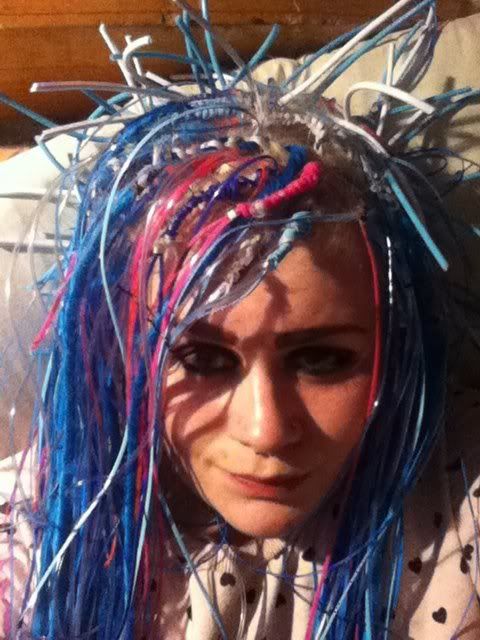 trying to tie it up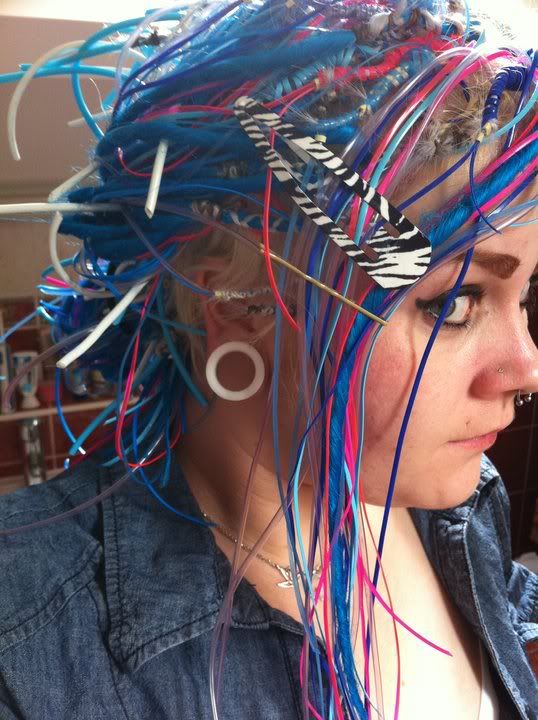 let me know what you think ^__^