So just a few weeks ago i did a post on A&P to give 4 people free accent kits of 10 SE's, and those lovely people were Trashykisses, Pixie1802, Domino & Jennilox, and here are the results. I also made everyone complimentary hairbows to match their kits
Trashykisses
Brief was that her hair was brown, and she'd prefer them chest length.
I made Candycanes & Triple Candycanes in Dark Brown, Aqua, and 613 Platinum Blonde.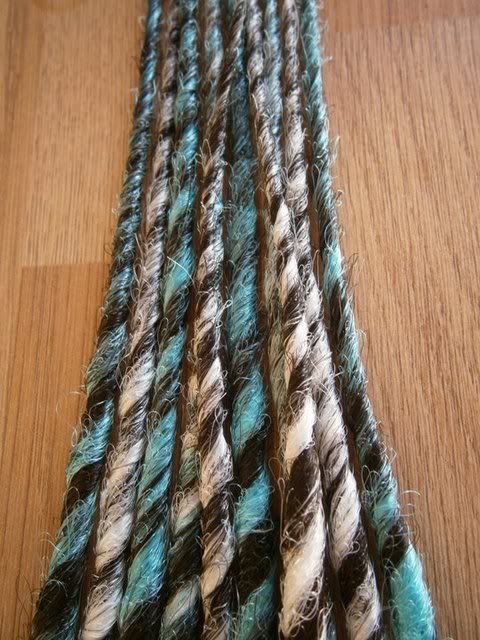 Pixie1802
This was another suprise kit she said she wanted Pink to be in it.
Soo I did bubbly wrappy style dreads in various shades of pinks, white & lilac. Some blends.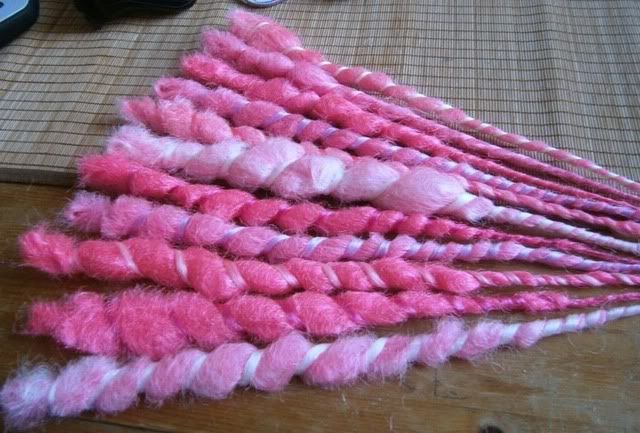 Domino
She was very specific with what she wanted, and that was 613 mixed with my little pony colours at 15", and she wanted them fairly chunky, and showed me a picture reference to go by, and this is the outcome, i'm fairly happy with them. This is my first try ever at chunky dreads.
Jennilox
Last but not least, Jennilox wanted them to have Red in them, and to be long length, and this is what I did.
Red based rainbow transitionals. I used Orange, Yellow, Grass Green, Aqua, Sea Green, Electric Blue, Deep Purple, Orchid, Hot Pink & Barbie Pink.