My loose extensions were starting to look a little worse for wear, and I didnt really want to get rid of them since I had managed to get the colour match with my hair PERFECT!
So what does a girl do with old, rubbishy human hair?
Why, she dreads it of course!
Made using the backcomb/rip/crotchet method, single enders with a little loop of ribbon at the top to install with (similar to the doclocks o-ring method)
Then I popped on some cute little skull and bat beads I picked up from Etsy! (IKS also carries both, if anyone is curious
)
Sort of a half install in my deathhawk, so the top layer is left loose, I'm quite enjoying the effect, though I think I may trim the wispy ends later tonight
Also, I apologise for my awful self portraits... I'm off work ill and looking crappy, but I still can't take a picture of myself with no makeup!
Before install shots: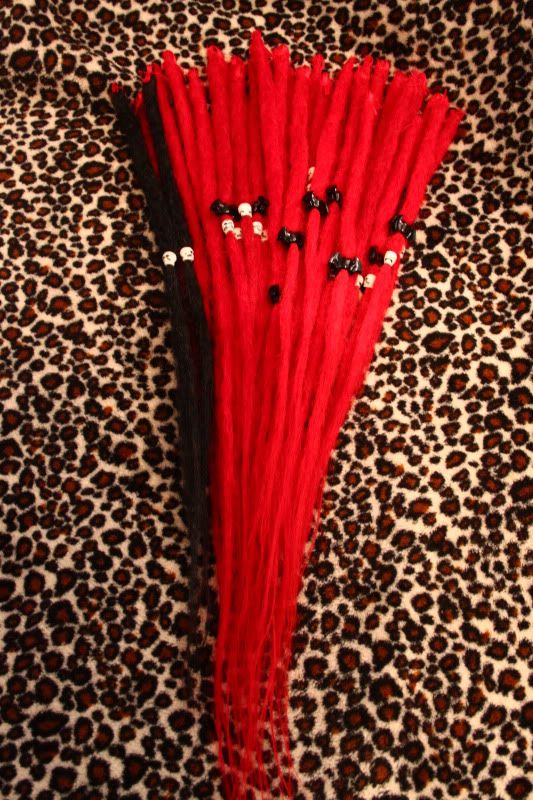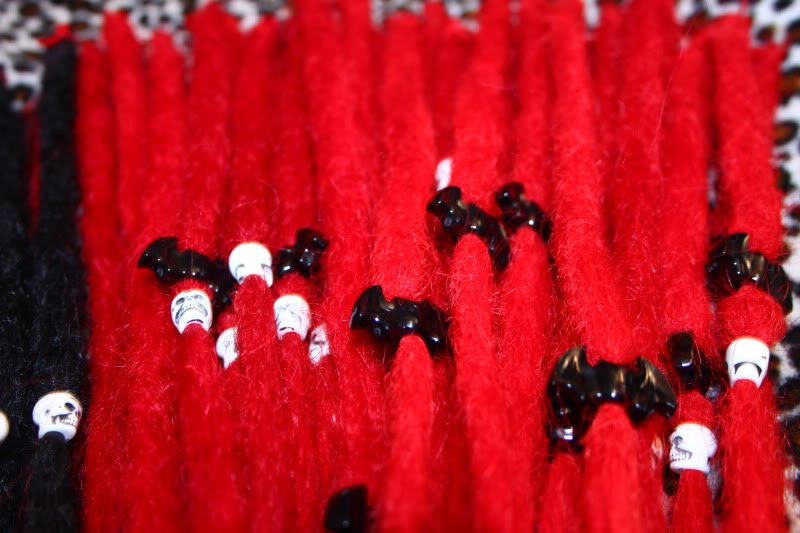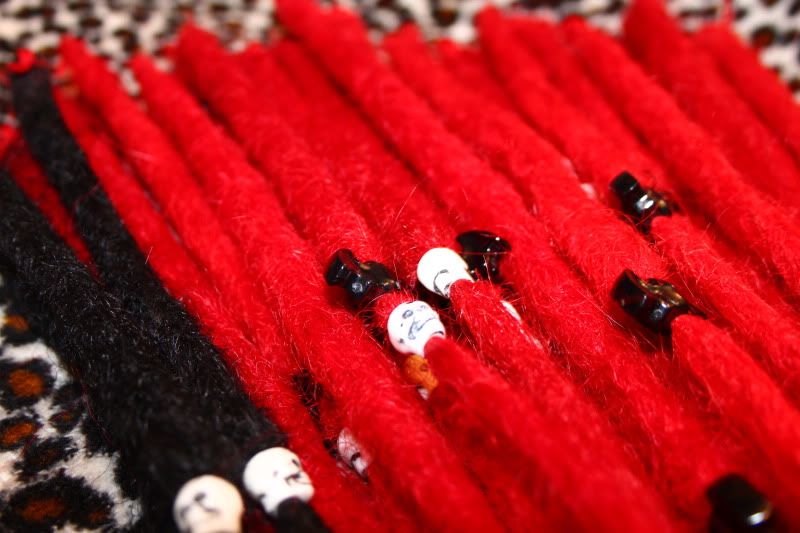 And install! They actually turned out to be a bit longer than I initially thought, but I'm loving the messy, natural look and they're SOOOOOO cosy to sleep on!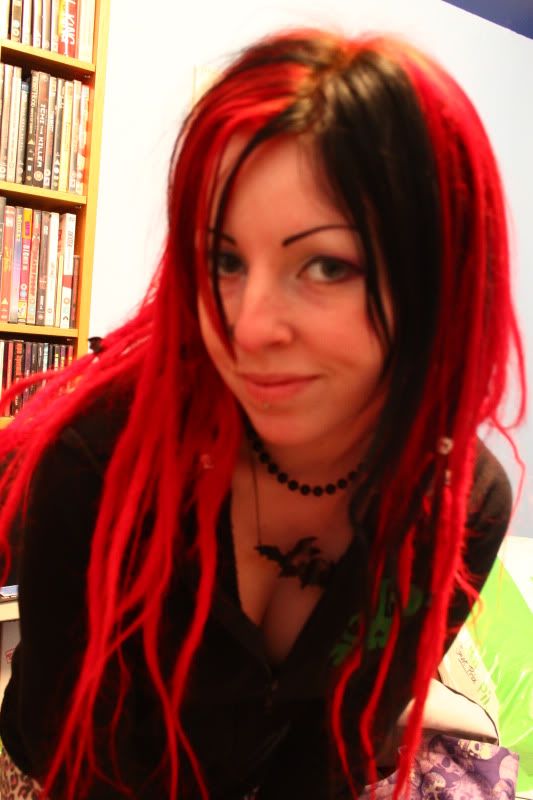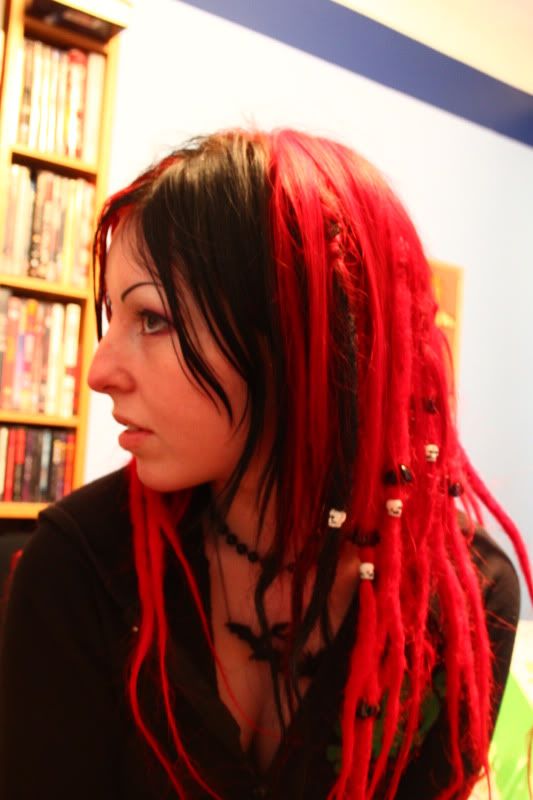 And the back!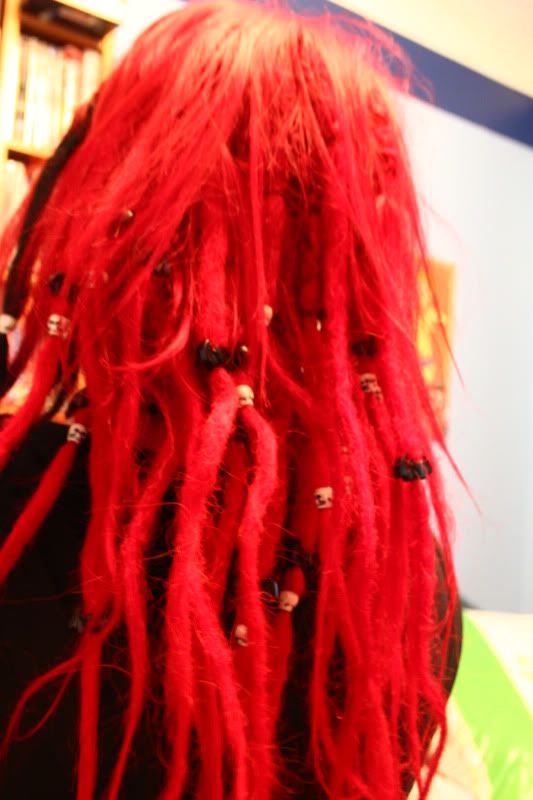 I think I'll be making more of these in the future, they could do with being a little neater but I honestly love them the way they are