Heyaaa! thanks all for your help on other posts they have realy helped me
So heres my first set and first proper attempts at different kinds of dreads! wooo!
They are red and green - christmassy! The green was pretty hard to use i think it was silky straight it just knotted up when i backcomed it and felt greasy or something, but i think i did kind of well despite that!
my mum wants 'a few' in for christmas but il try and convince her to let me put all of them in (only about 20) to test them out hehe
(my hairs too short
)
Here they are what do you think:
ps sorry about the pics being large! :S
Normal solids: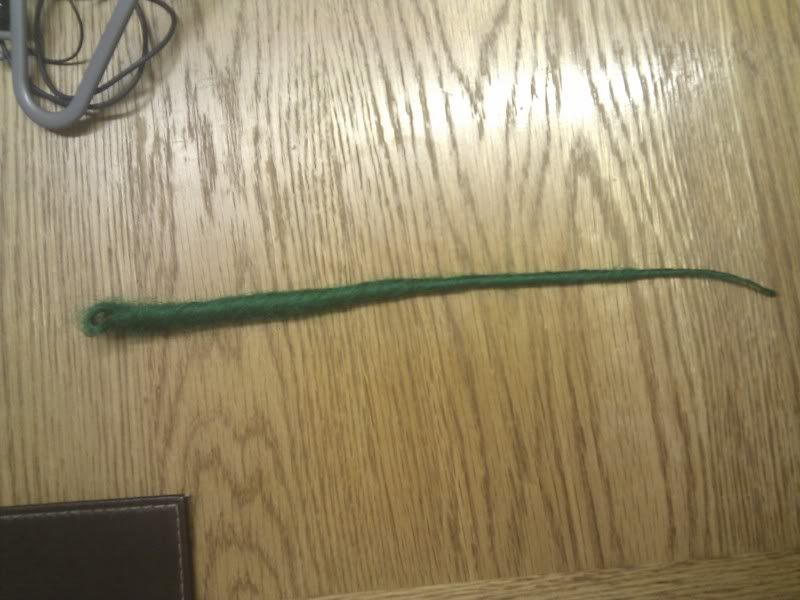 ADDED: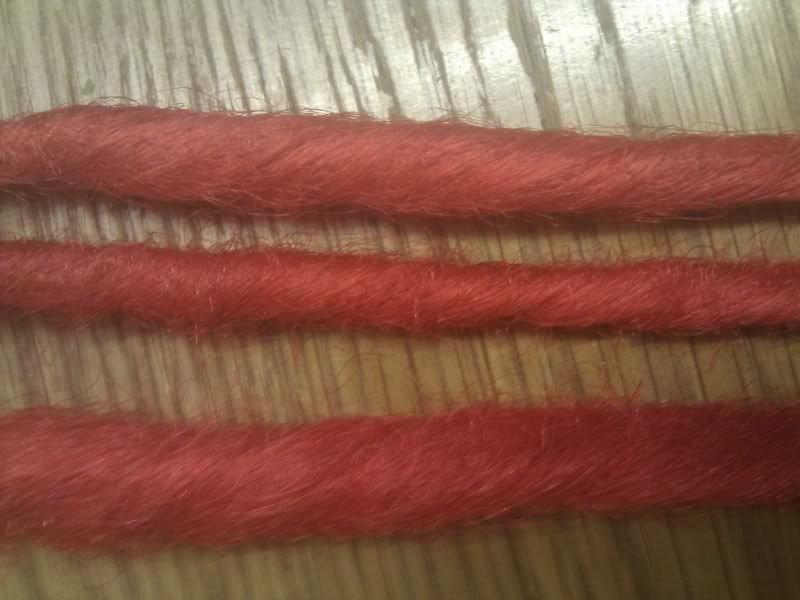 Candy cane: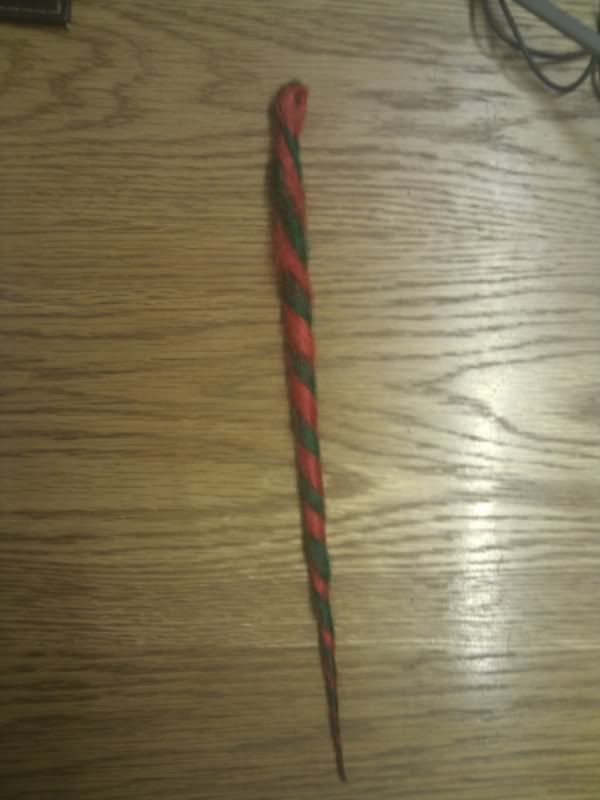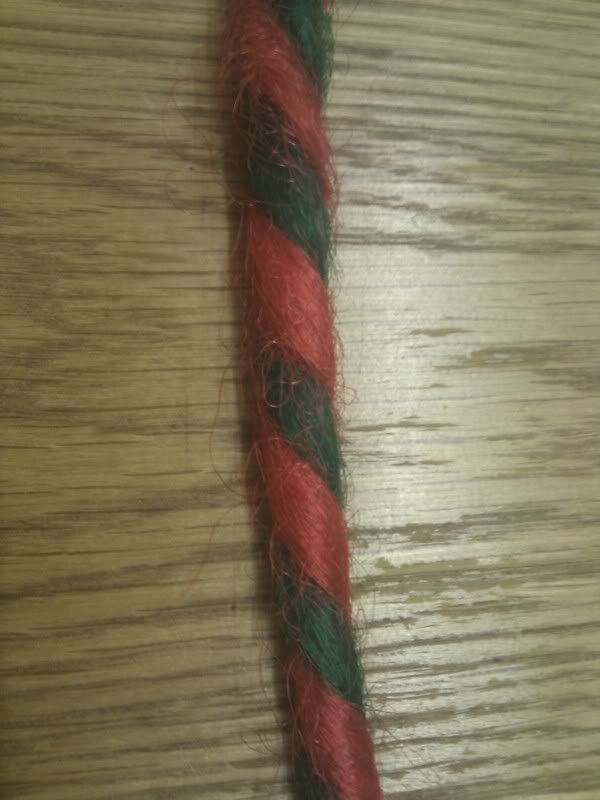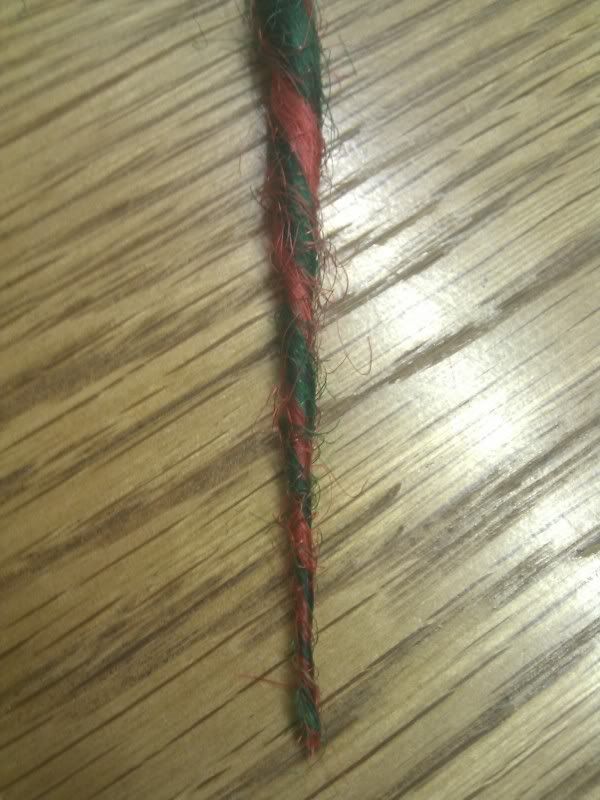 Wrapped: However i dont really know how to do the end! so its kind of messy on this one (i dont have a crochet hook):
i backcombed it a bit at the end and pushed it through then twisted and sealed the end:
This one has a little knot in it if u can see (and is a knot problematic?) you cant really tell in person i'd wear it! i also backcombed it a little bit and sealed the end: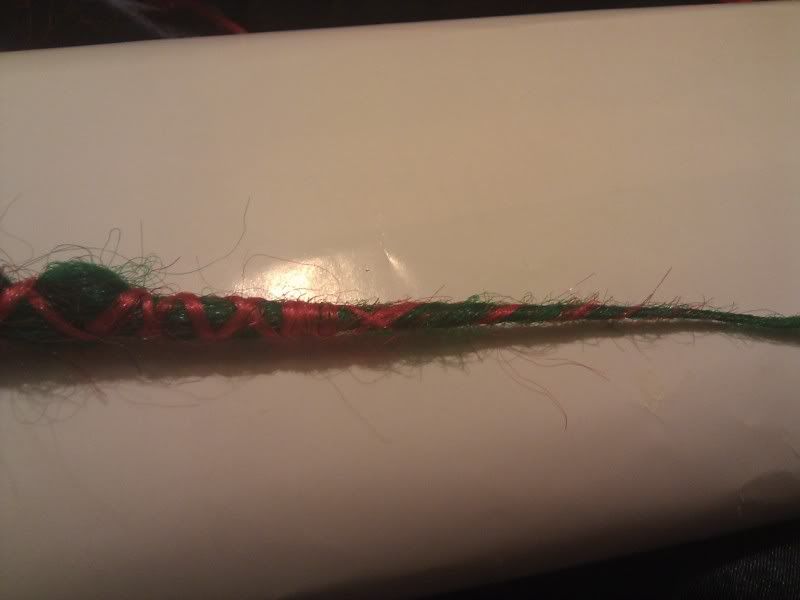 Blend: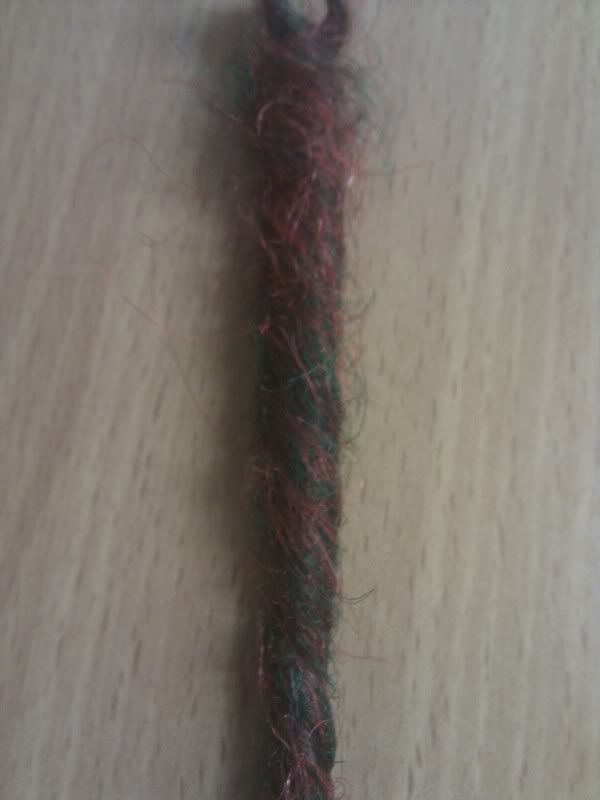 A new thing i come up with today using just a little bit of the other colour (kind of like a splash but al the way down):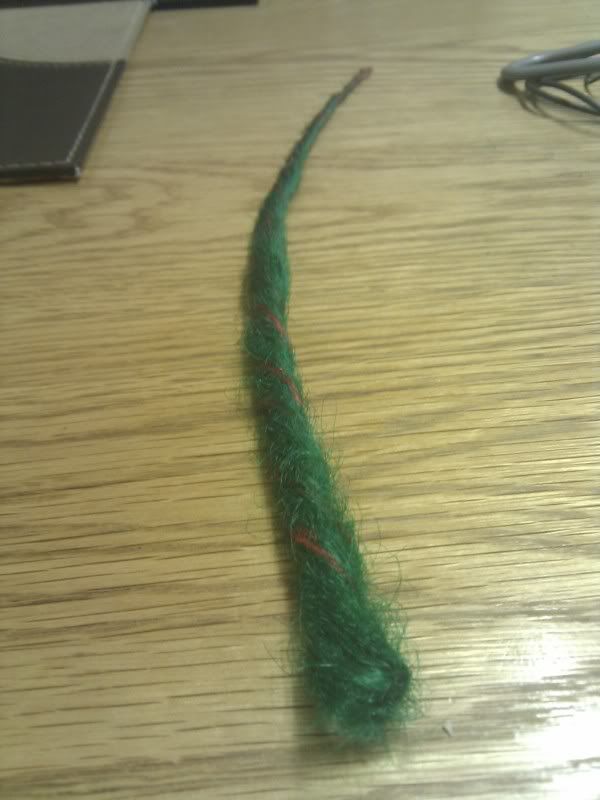 Transitional (made by attaching some more colour half way through):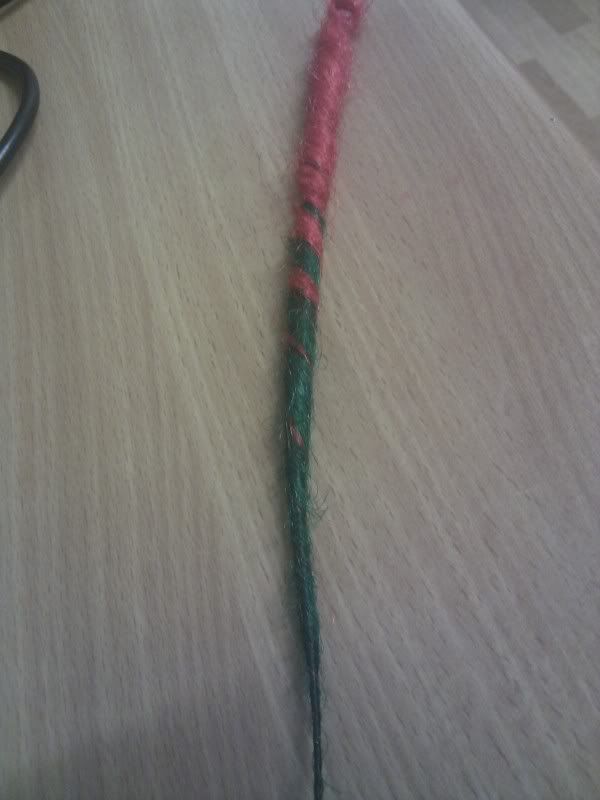 The join (centre of pic where the dint is lol)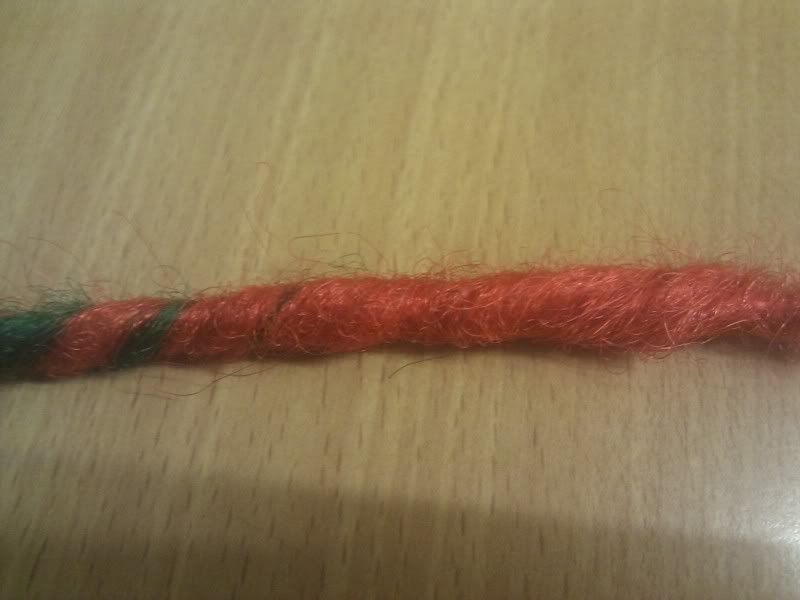 Curlies: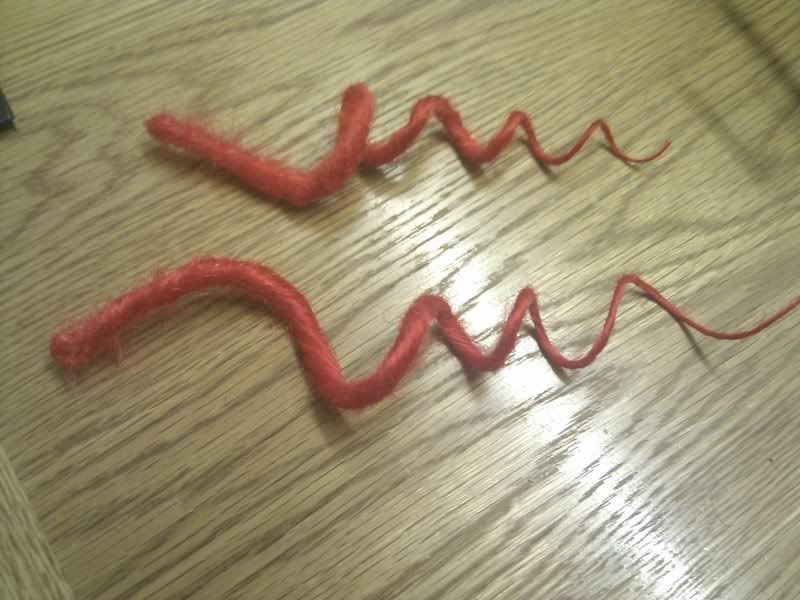 all of them: (on a coincidentally matching coloured towel!)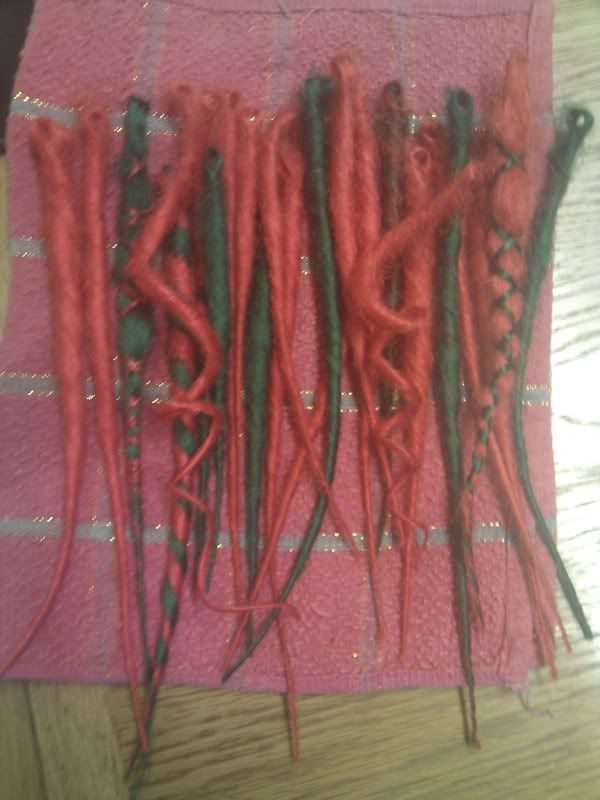 thats all folks!
xxx