okay so whenever i see crotched dreads i think they are beautiful.... so i gave it a go, finding very little as helpful tutorials on crotcheting sythetic dreads. so heres what ive got so far, does this look like its coming along right????
i backcombed the heck outta this but gosh is this color a pain! lol but once i did that i gave it some pokes and tugs with a crotching needle.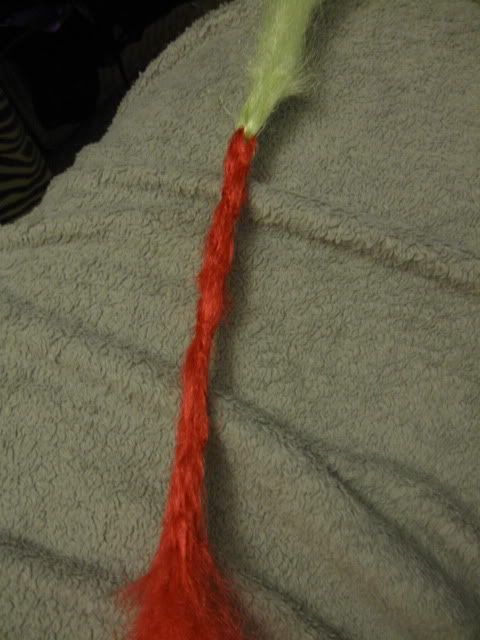 with flash but all other close ups with non flash were very dark.
HELP! lol
i wanted naturalish looking dreads but plain naturals were looking too boring.