So I finally decided on a colour scheme for my new hair adventure,hehe. Thinking of doing kinda autumny/fall colours.. browns..with poss oranges,yellows and greens.
I had already made up 2 brown dreads but they were too big so I split them and re felted them to make 4 skinny dreads.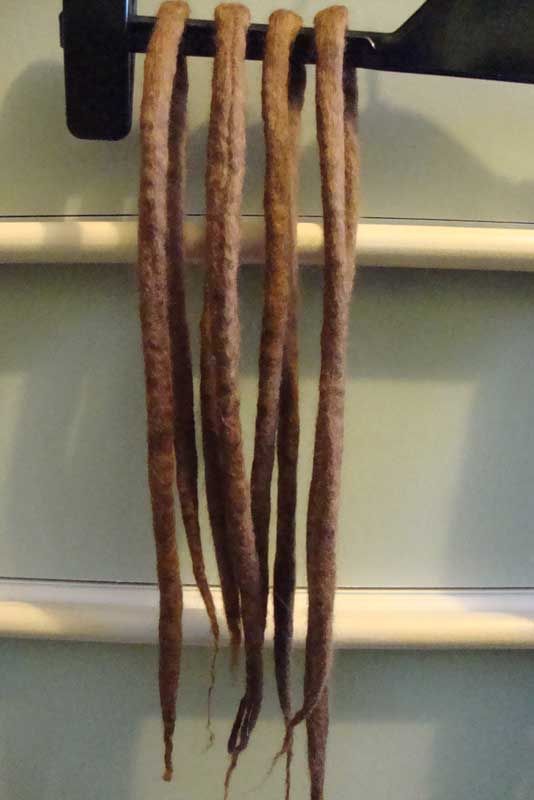 There is a slight seam on one or two but I think I just need to go over it again as I did with the other 4 that i made...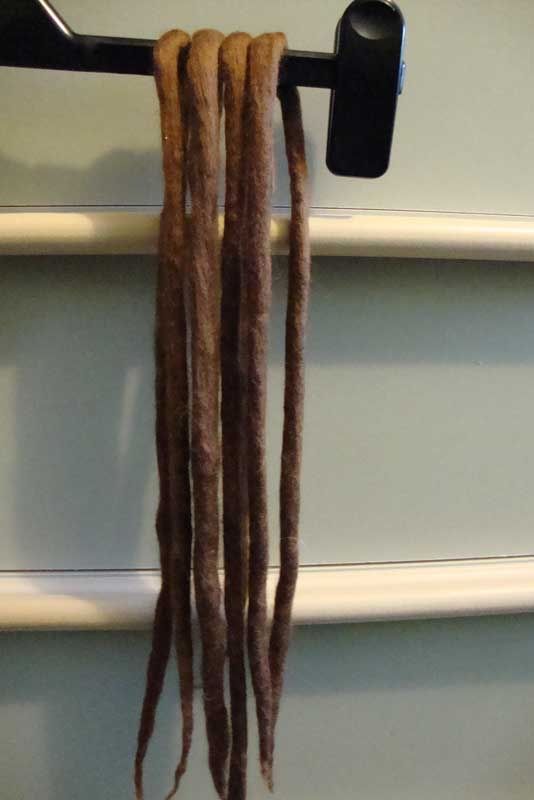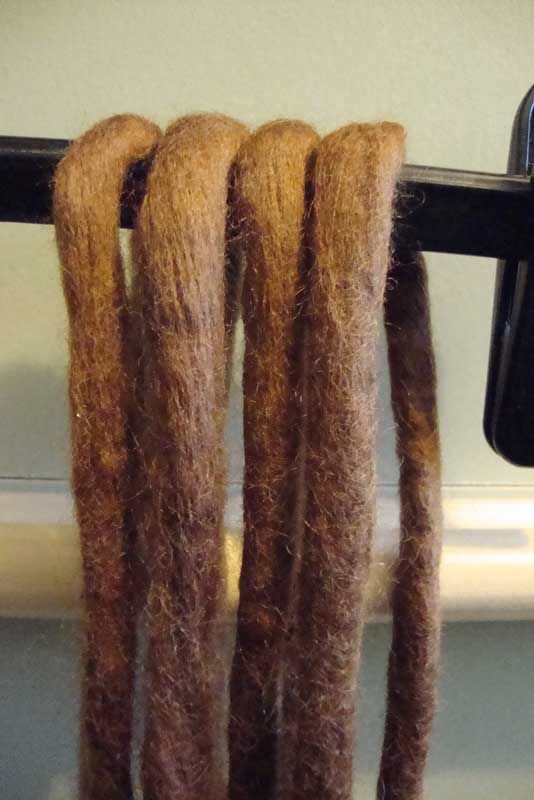 I think these look a lot better and didn't take me long so hopefully I won't give up as easily with these as I do with synth....
Just need to dye my hair brown now
lol. I was going to have to do it anyways in October as my sis is getting married. The only problem I may have with installing is that the top layer of my hair is a bit short as some of it broke of after i bleached it :/ Hopefully it's long enough.
I've found that bar soap works better for me than washing up liquid
and the water needs to be hot hot hot..but everyones always said that.
Oh! also... the first 4 are sienna and the last 4 are chocolate... though I think they look exactly the same colour when felted :/ lol
Thought Id just show off what I've done so far and get some feedback etc