Hey all,
I watched/read nearly every tutorial I could find (special thanks to rivetlicker for her backcombing and sealing tuts!) and this is what I came up with.
I ordered 6 bags of hair from I Kick Shins on a Tuesday, but by Friday I was way too anxious to wait until the next week to get my order so I went Wal-Mart and found some black and light brown African Gold KK.
I didn't take close up pictures of the ends because I know they need work. Some of these need to be resealed, but let me know what you think otherwise!
These 4 pictures are all made with the African Gold kk.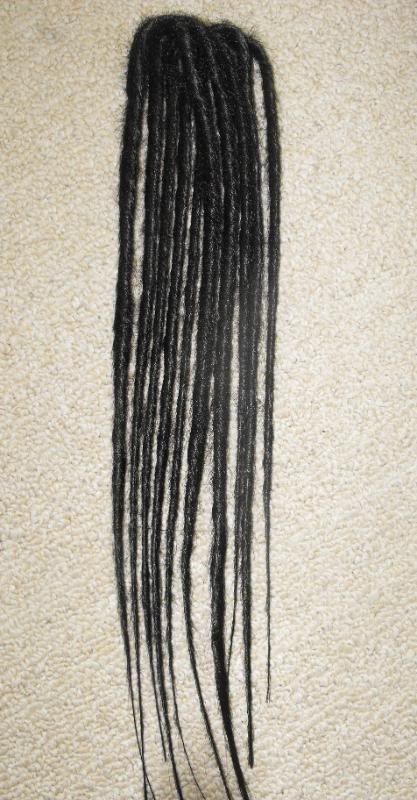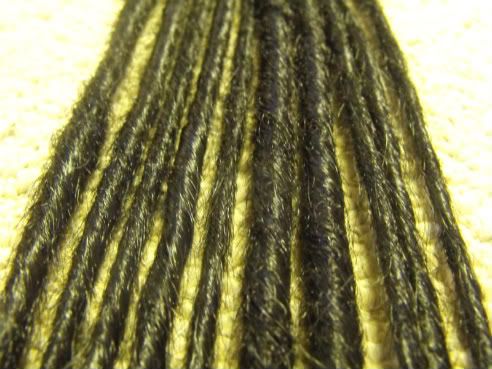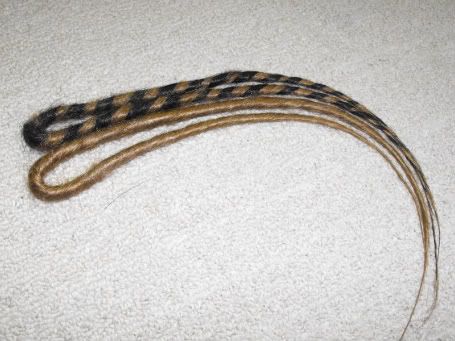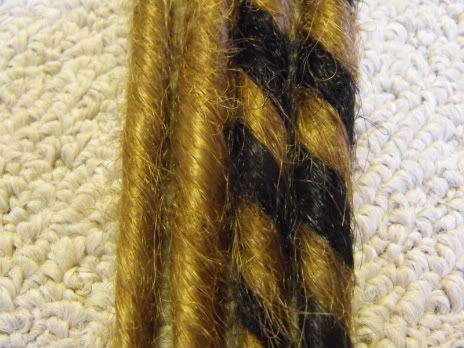 The rest of these were made with the KK that I bought from I Kick Shins.
Here's my second attempt at a candycane, it seems to be coming apart a bit and the colours are too subtle so it was kind of a waste of time. Here's also my first attempt at a transitional (the black is the African Gold). They're both also a bit wonky because I need to re-seal one side of each and get rid of the lop-sided center (if that makes sense..)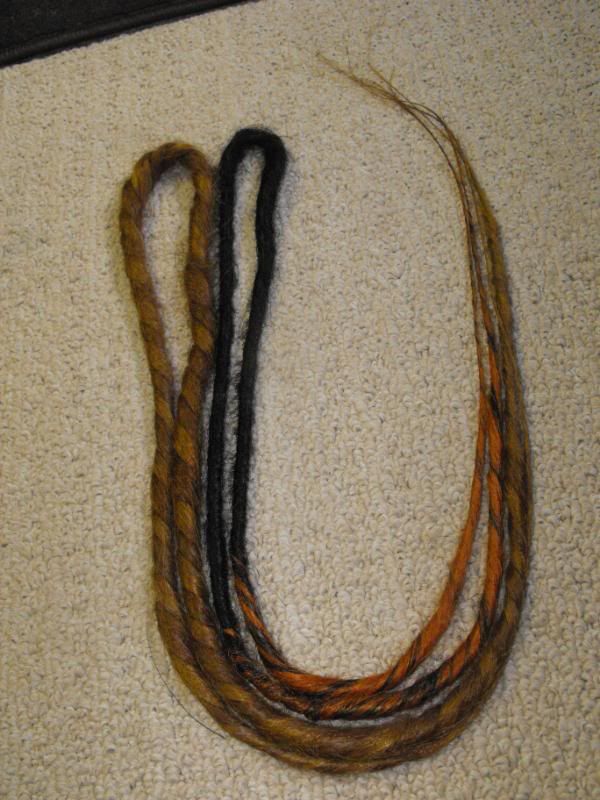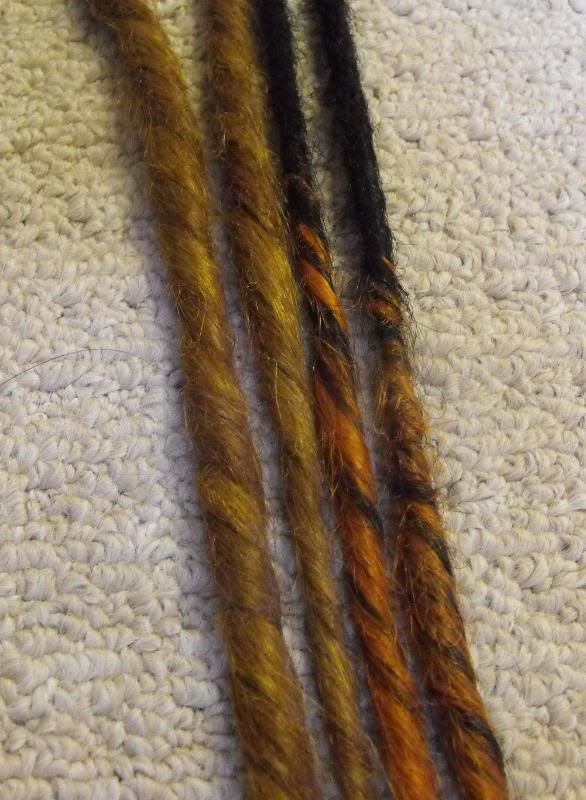 Here's my first splashed dreads. There's 2 Honeymoon and 2 Mixed Strawberry Blond. Three of them are splashed with Amber and the 4th with Neon Violet.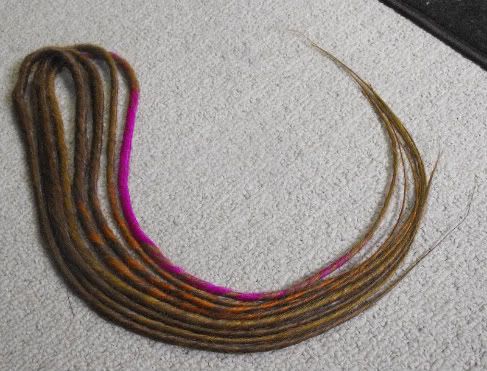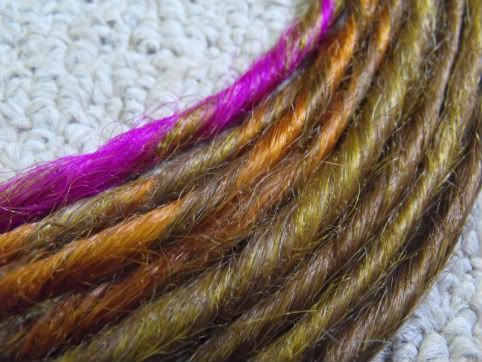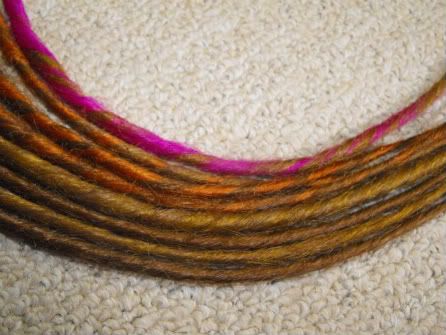 And here's 2 pictures of them all together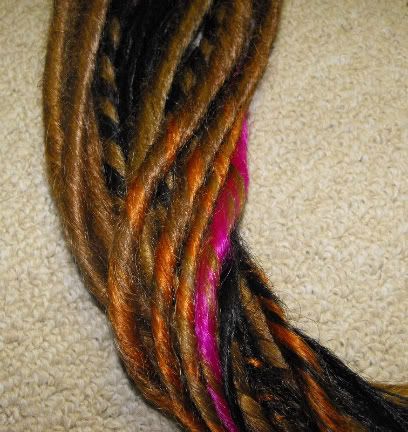 Tips/advice/criticism welcome! Thanks for looking!